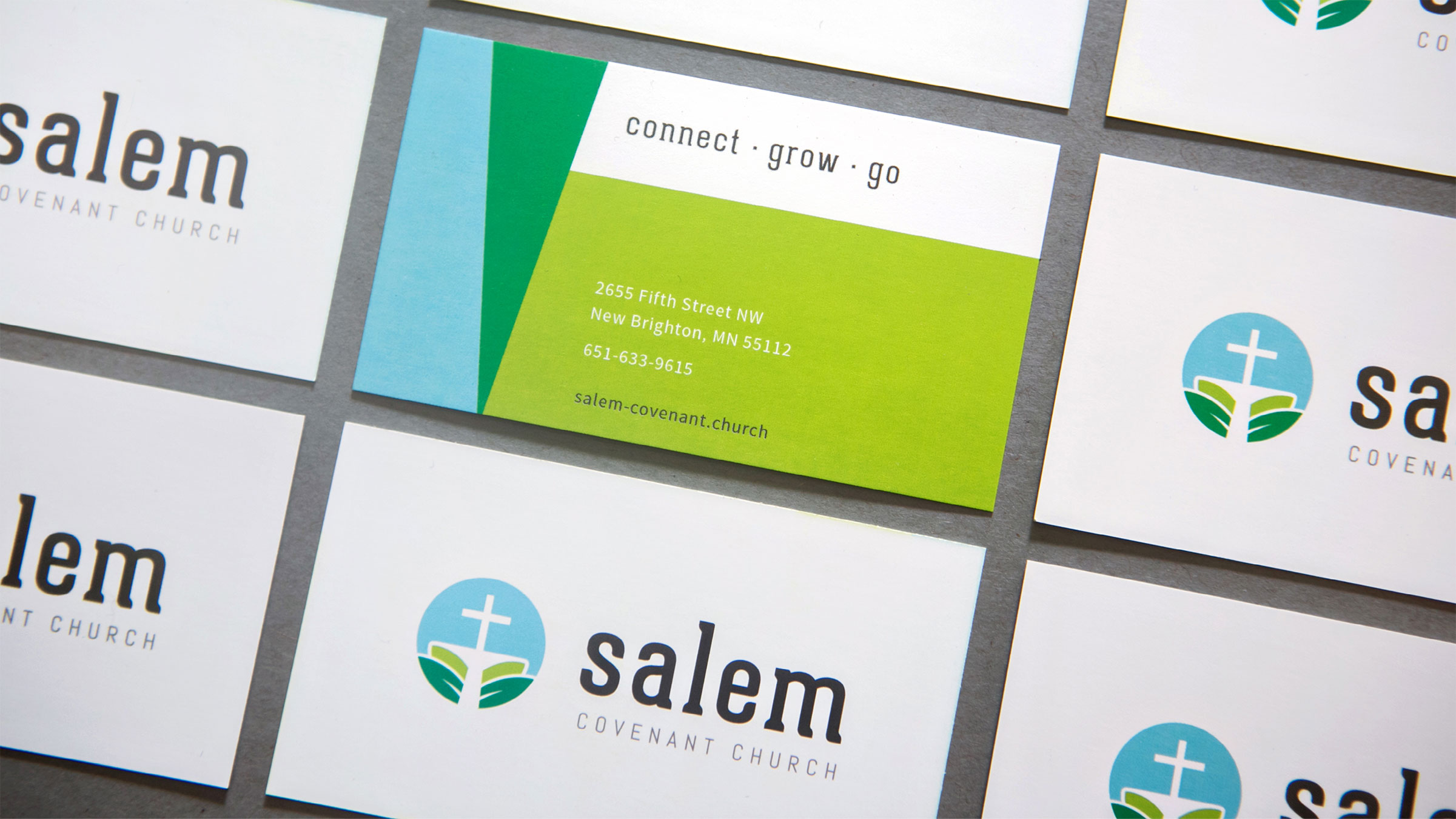 salem covenant church
To kick off the Salem Covenant Church rebrand, our team developed a new brand promise—connect, grow, go—that would eventually drive our logo redesign and brand development. The new Salem logo capitalizes on past logo versions and the recognizable nature of the church's landmark cross + steeple to communicate the "rooted" nature of the church. The logo also communicates the "growing" nature of the community by incorporating organic leaf shapes and focusing on upward motion.
Services: Brand, Collateral, Web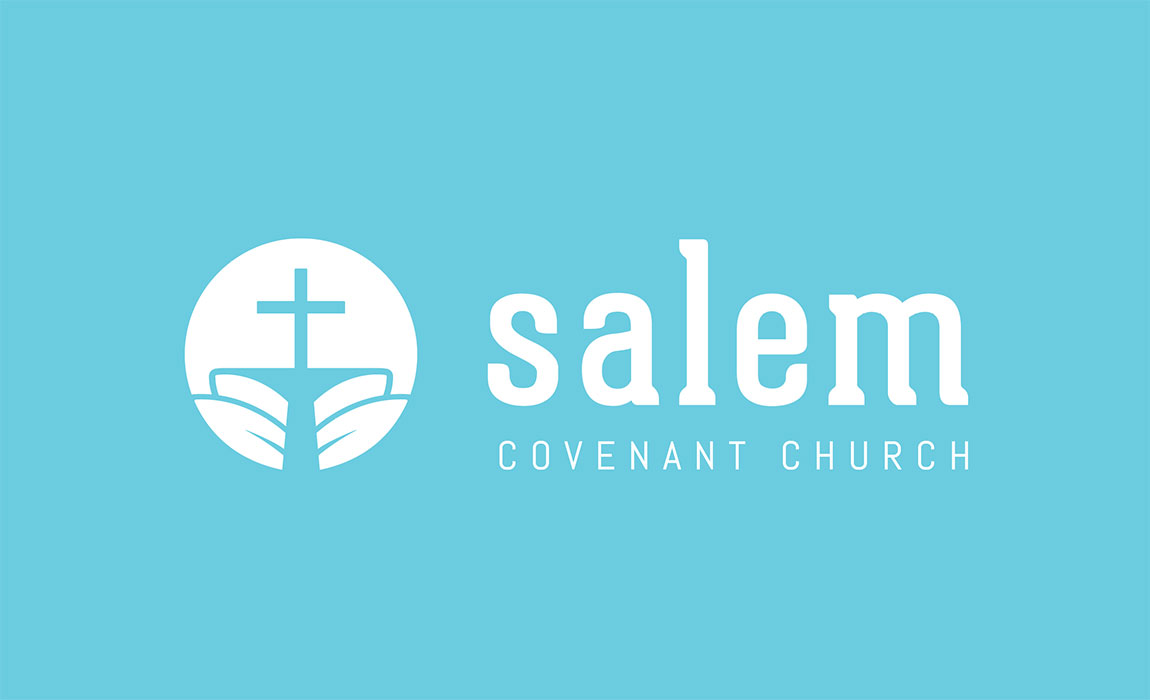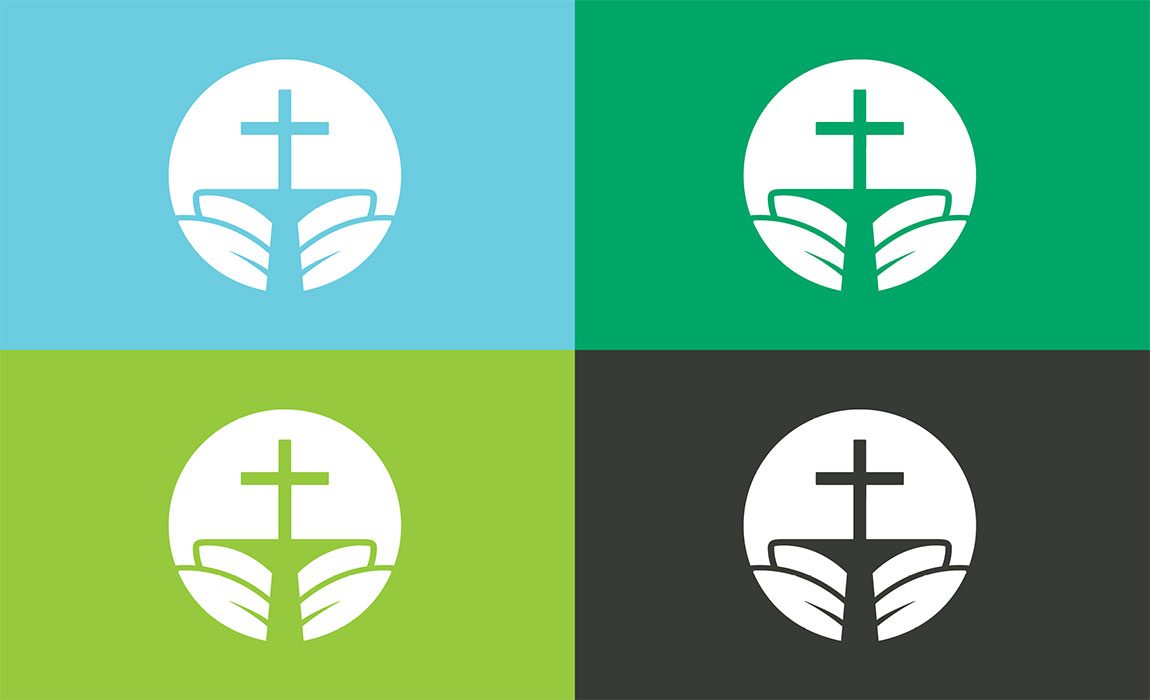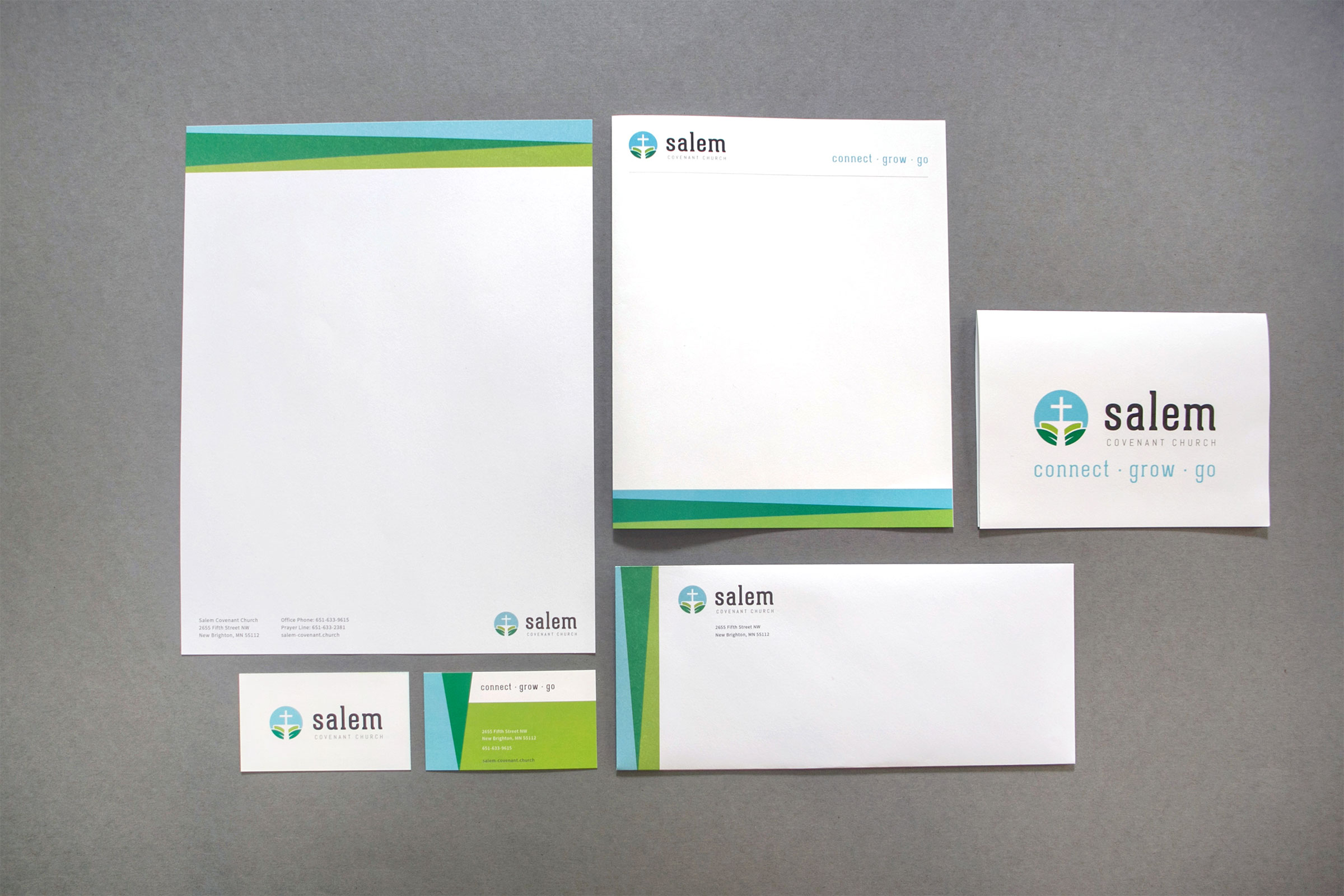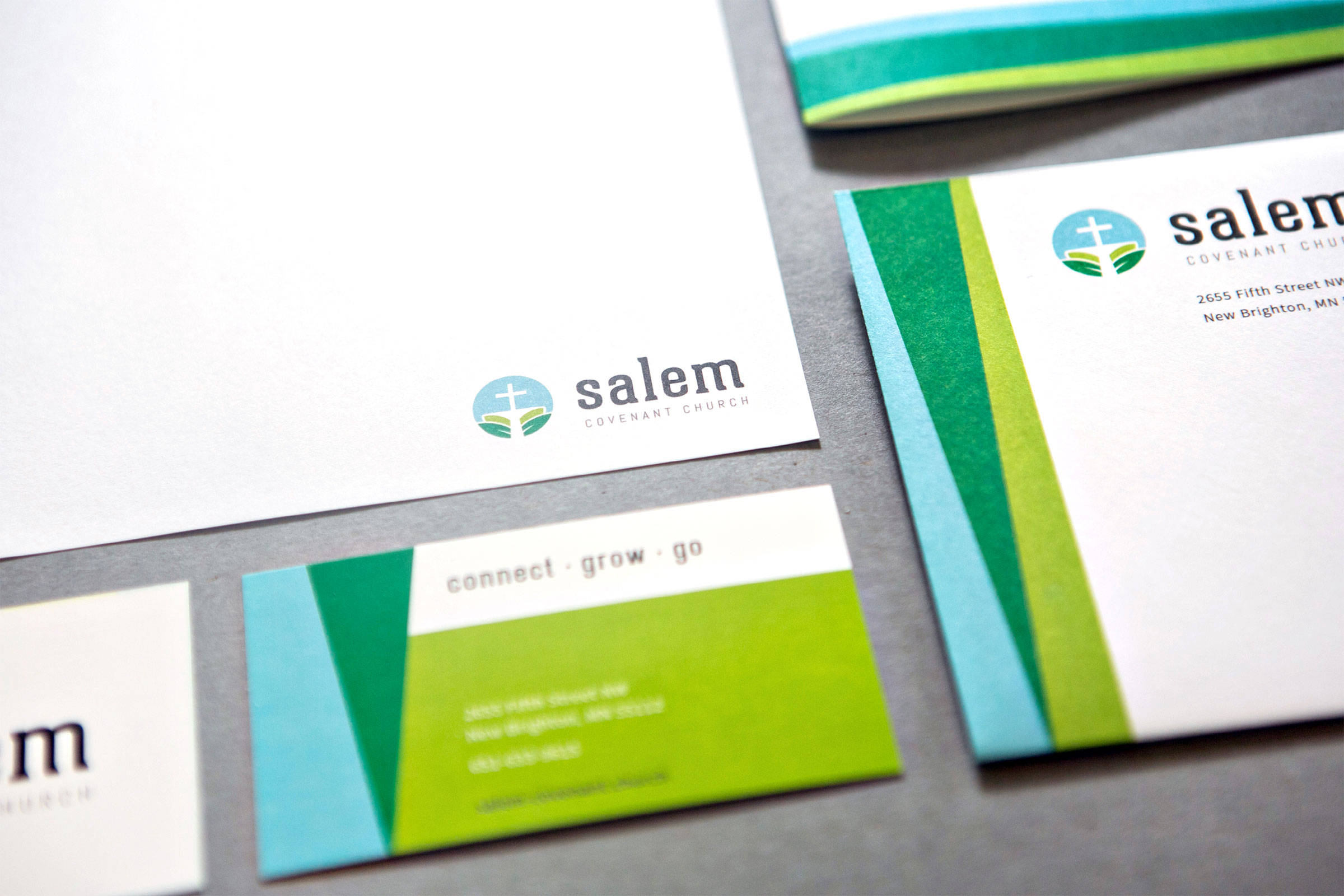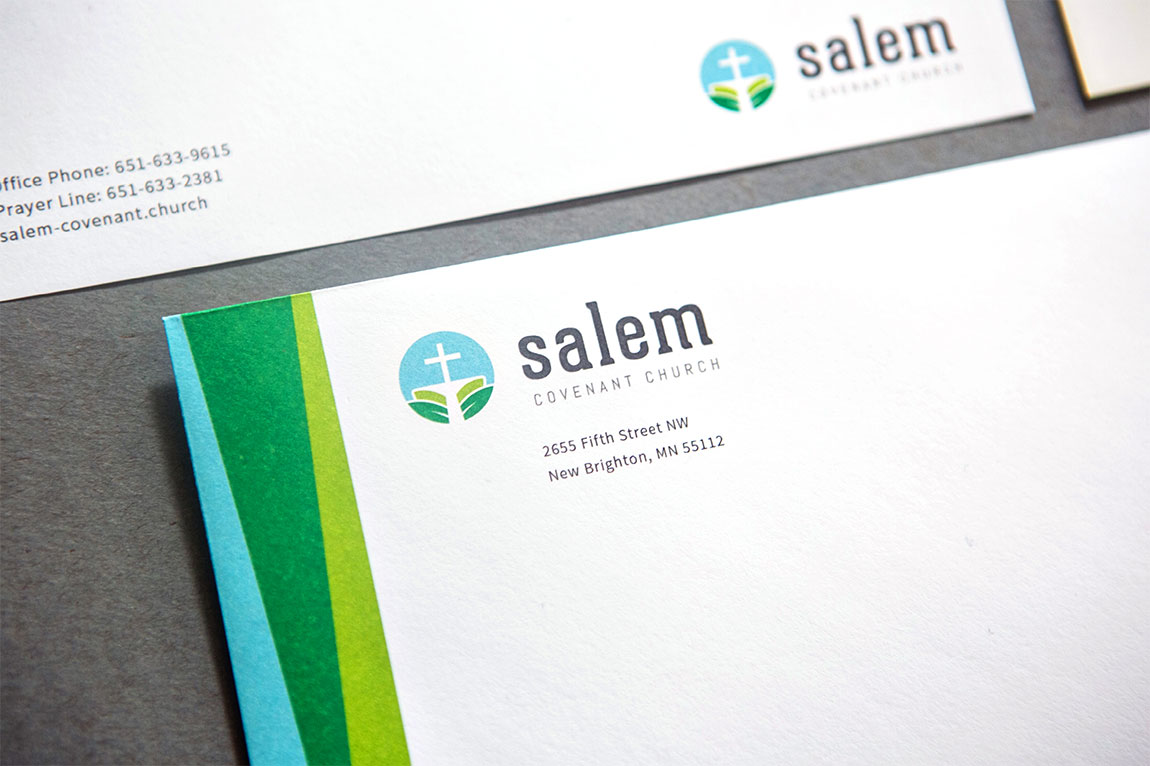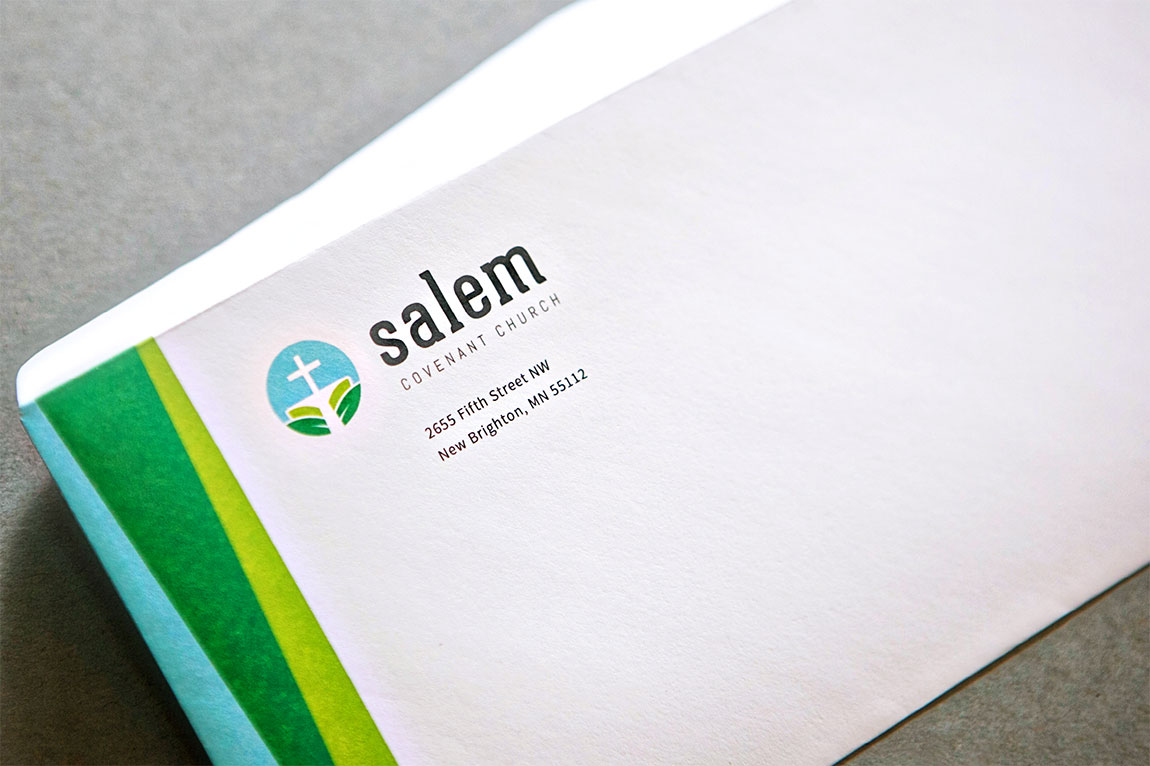 Moving from an outdated and difficult to manage CMS, and following on the heels of the rebrand, Malley Design built the new Salem site on WordPress. The site features fully responsive design, and added key functionality in the areas of event management, sermon posting and sharing. We also introduced a coordinated color scheme to identify the church's key ministry areas.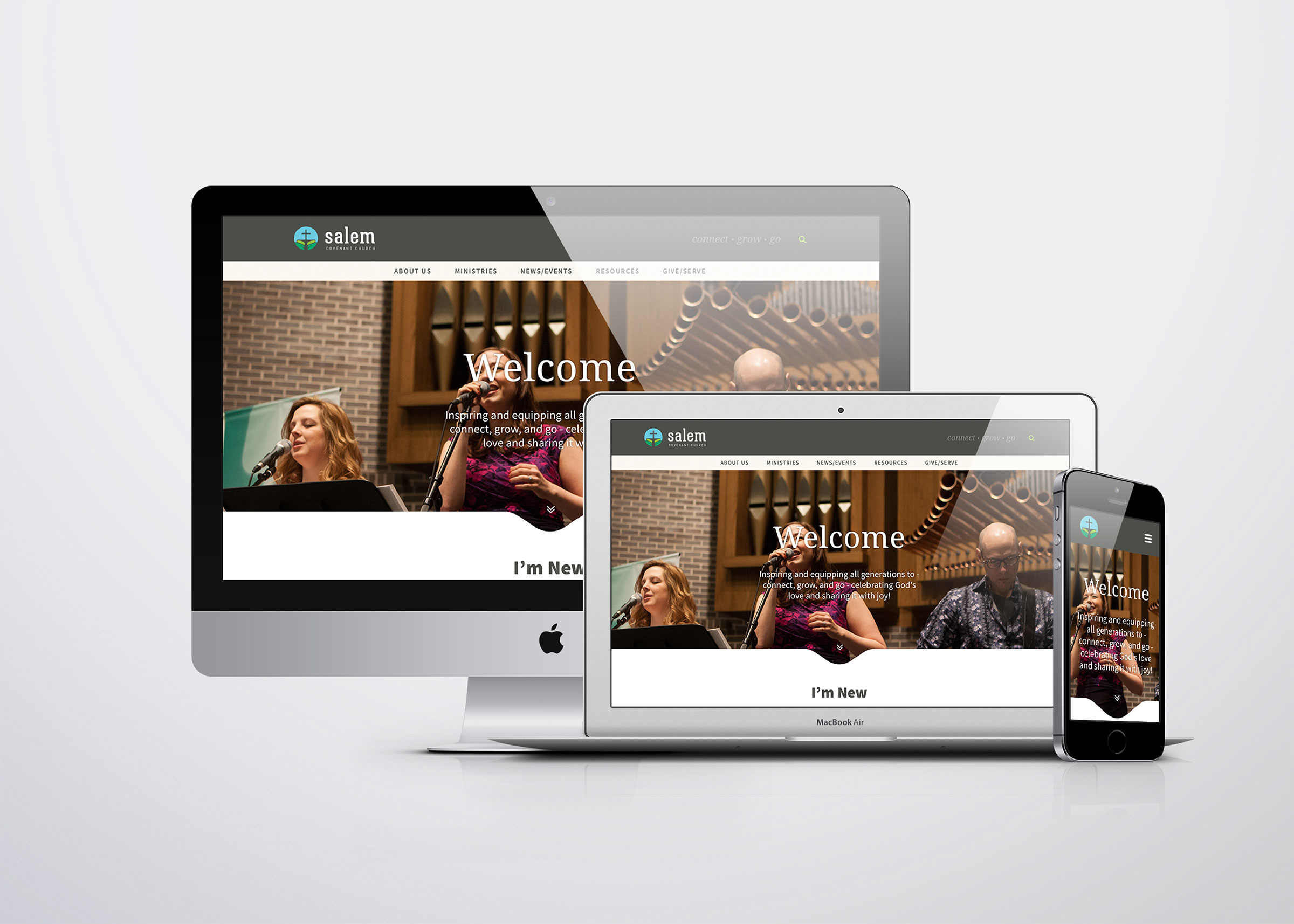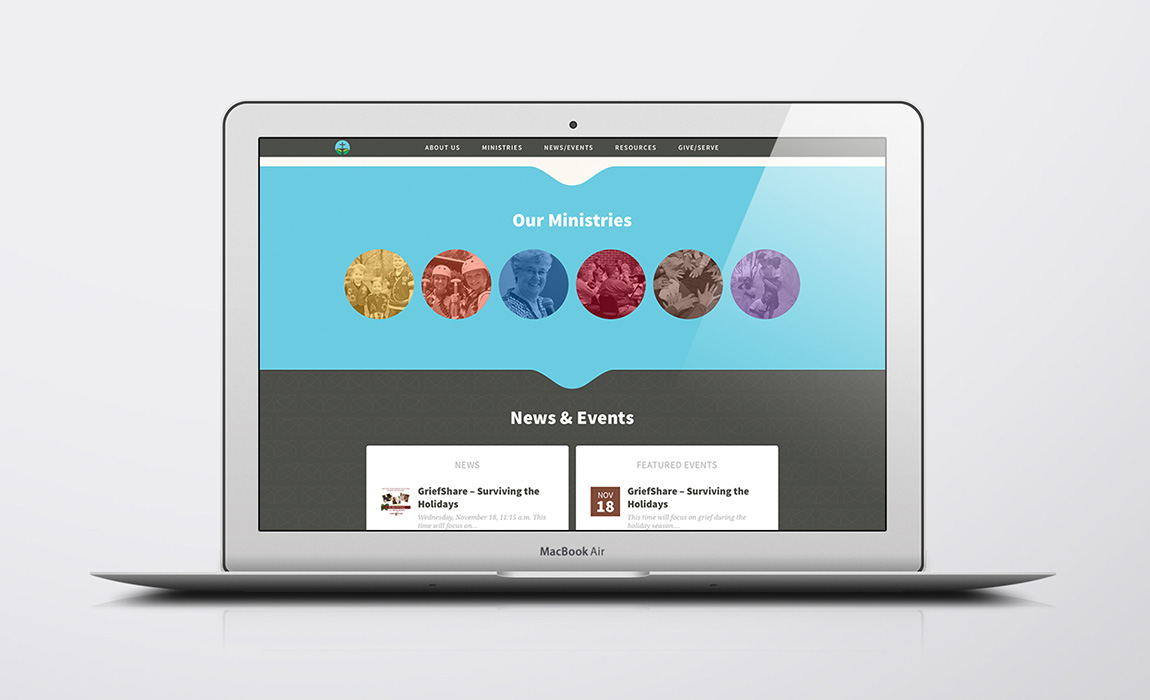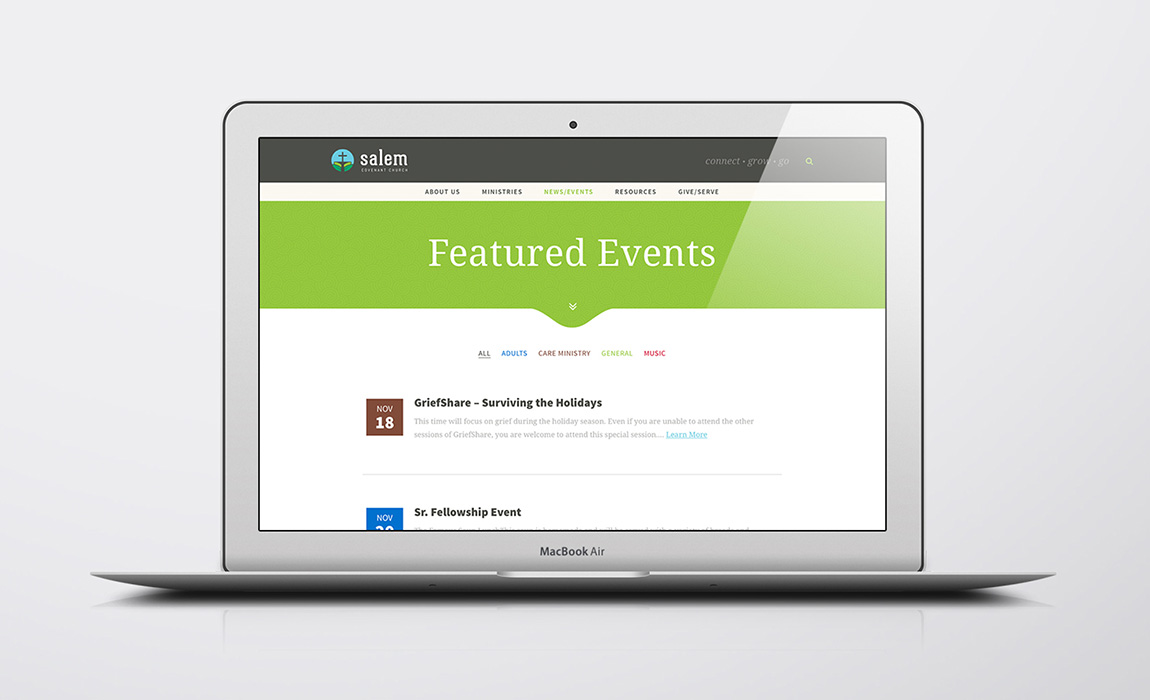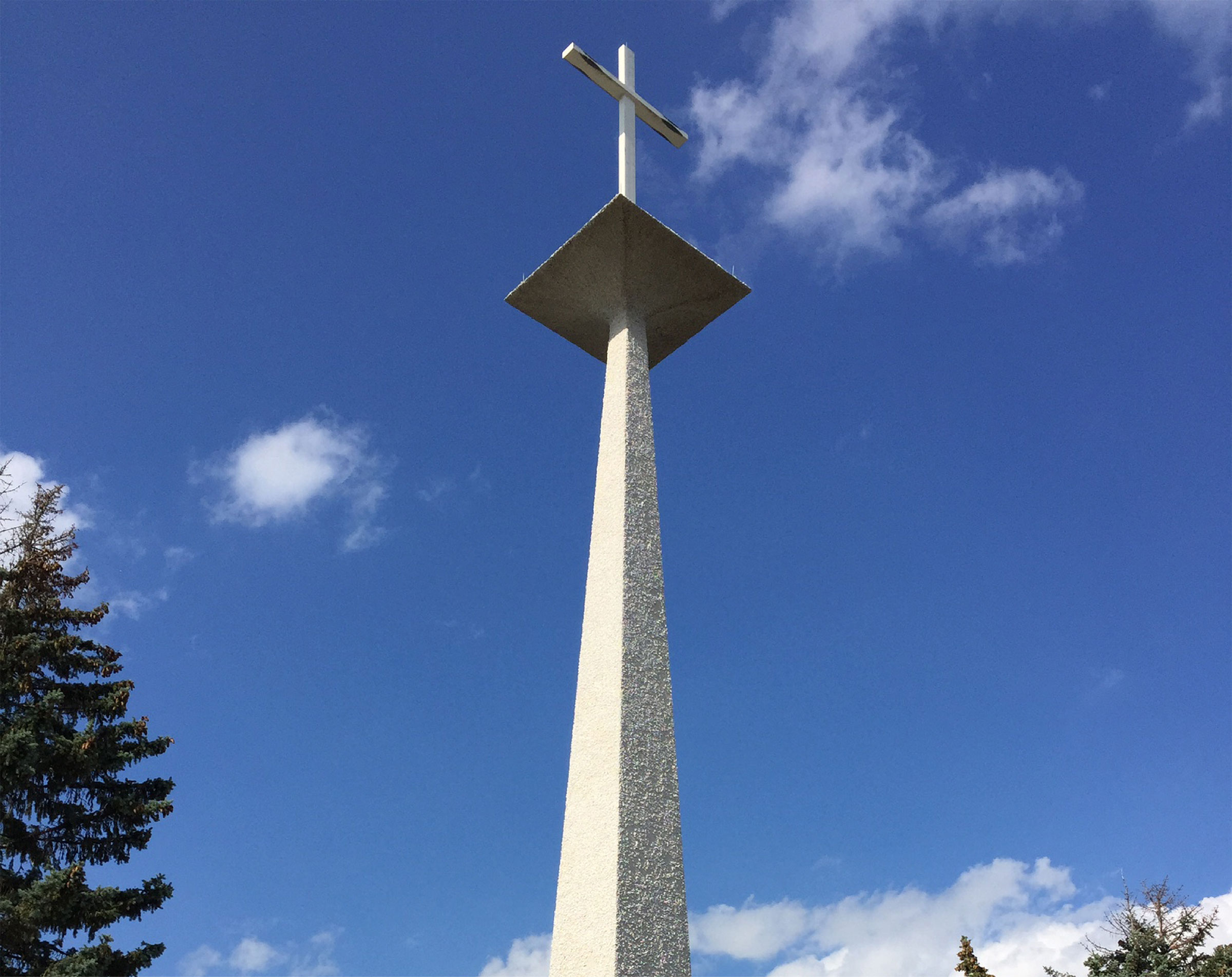 "Malley Design took the time to understand our needs and priorities. While maintaining a tight timeline, they were able to meet our objectives and provide us with a new logo and website that surpassed our hope for this project."