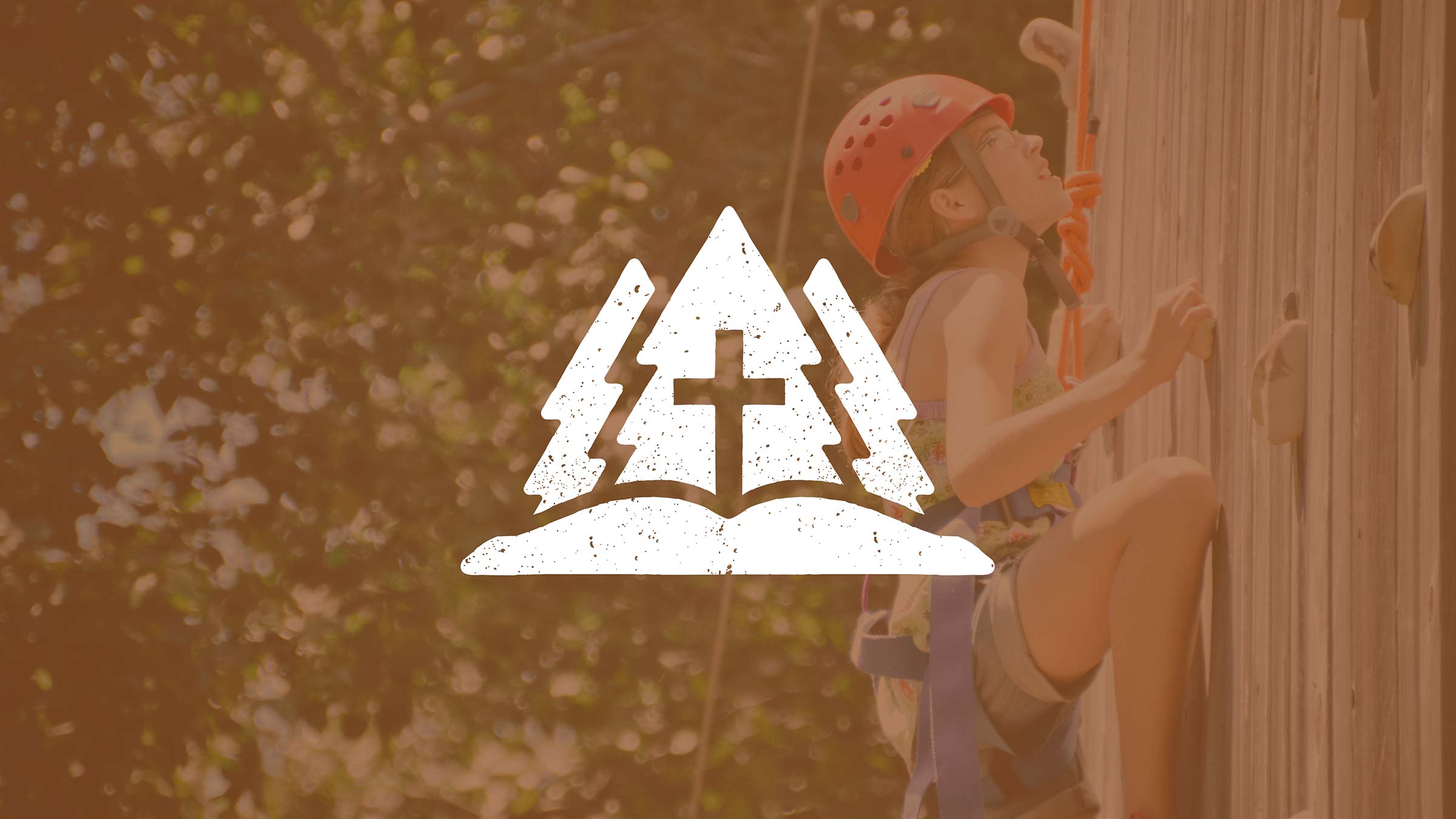 portage lake bible camp
Looking to make a connection between the symbolism of a previous camp logo, characteristics of modern design and a fun, outdoorsy feel, Portage Lake Bible Camp challenged us to create a new brand identity system. The results included a fresh logo, color palette, textures, print materials and a brand new website that all speak to the camp's purpose.
Services: Brand, Collateral, Web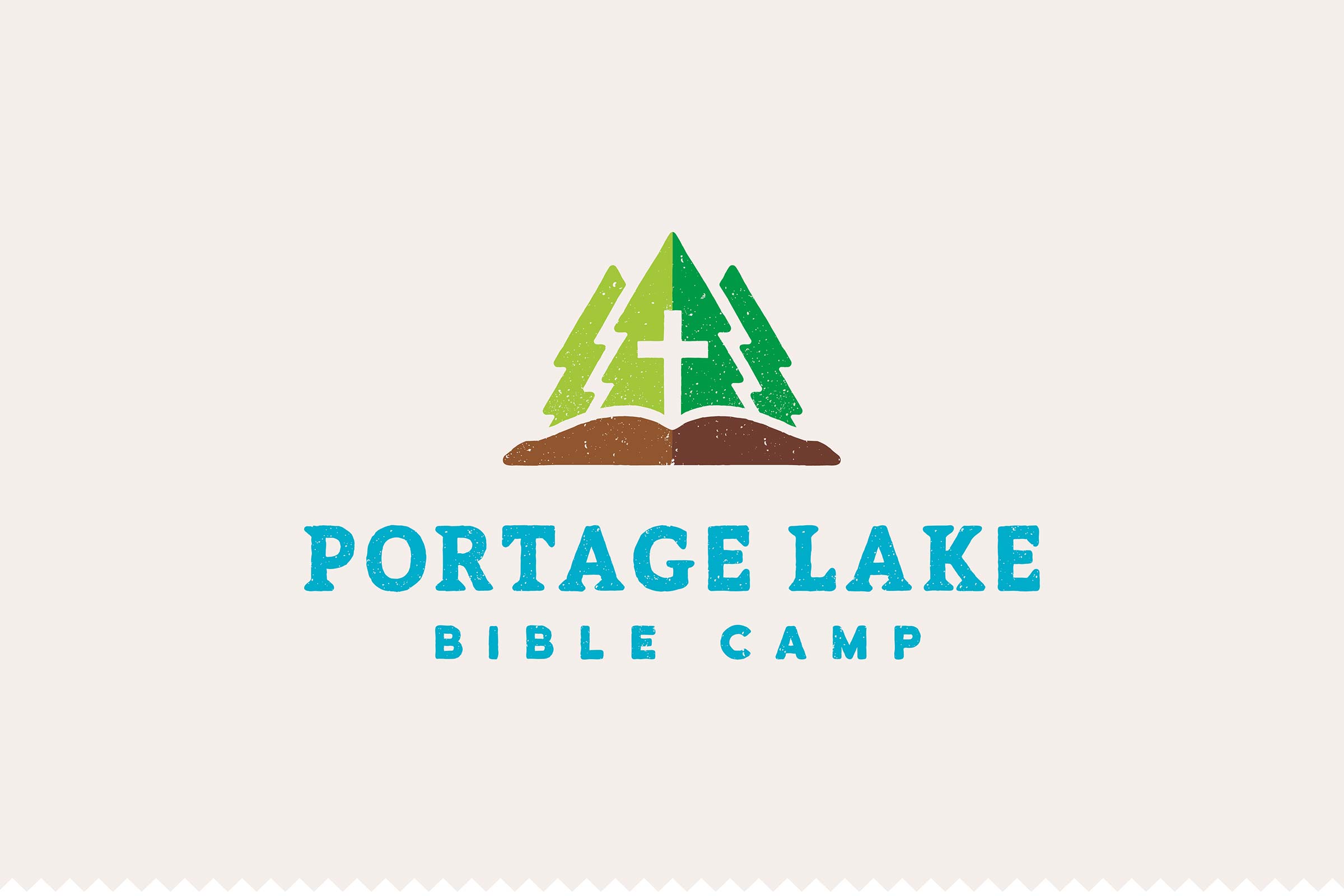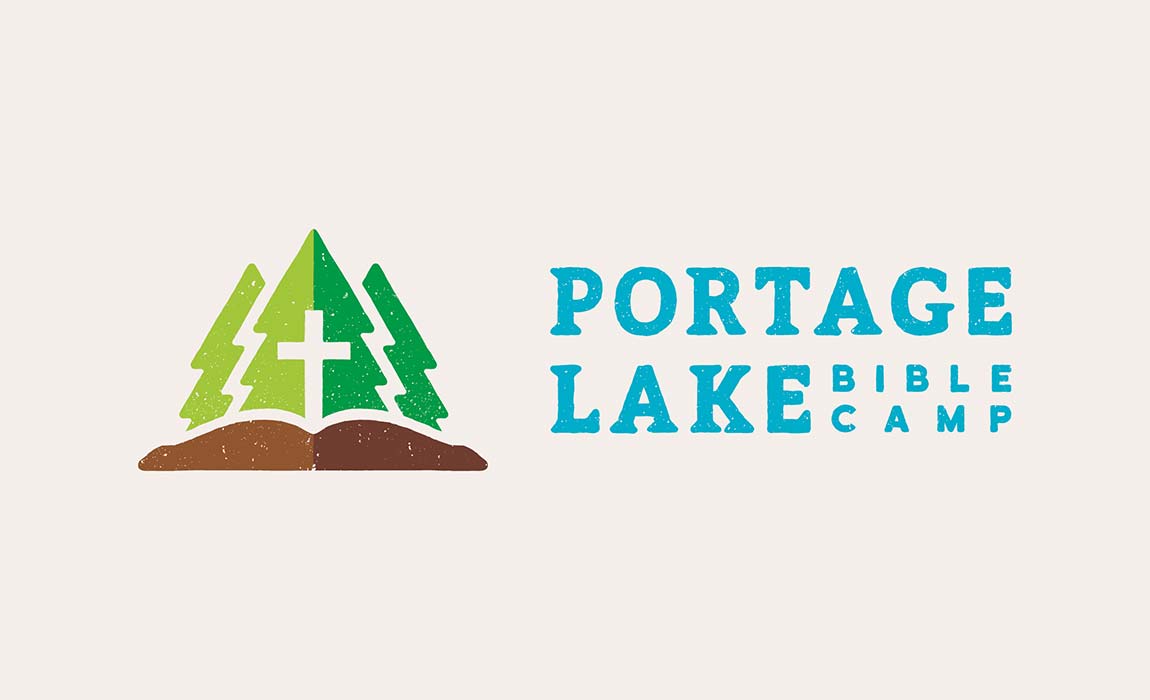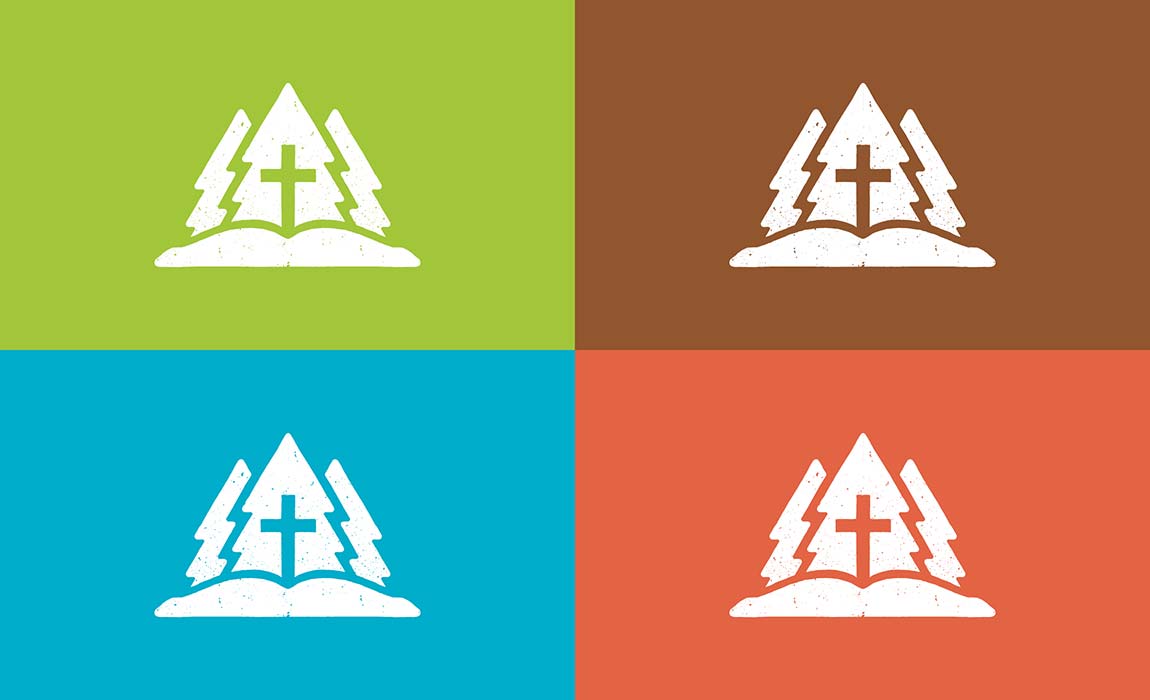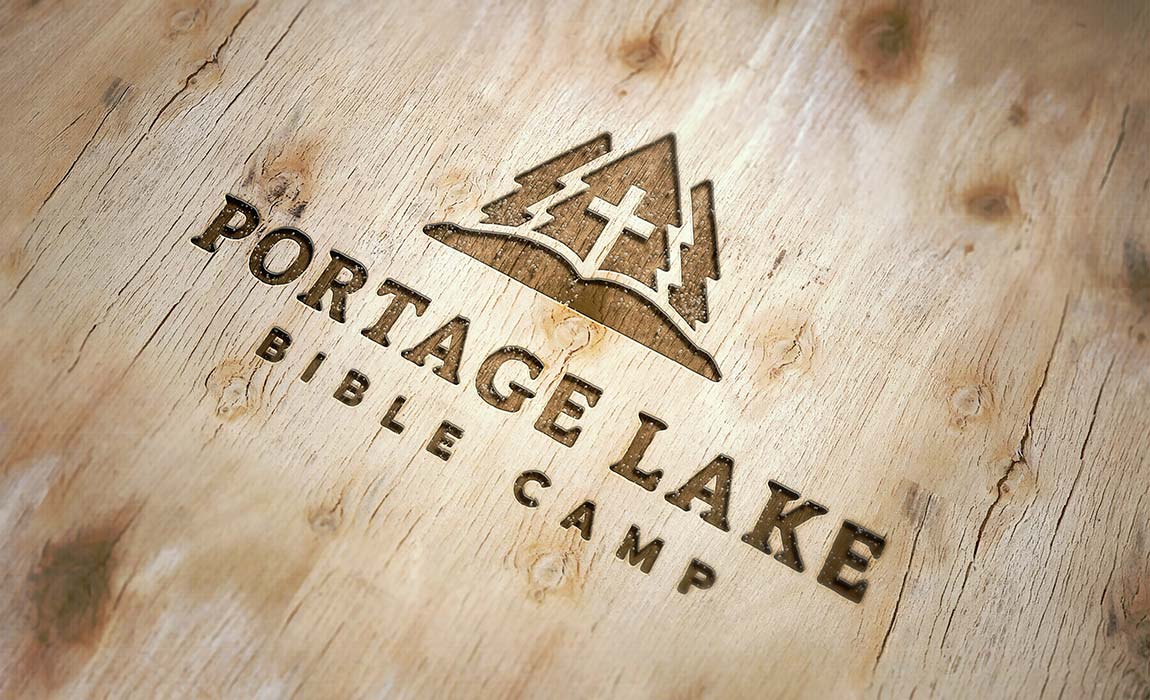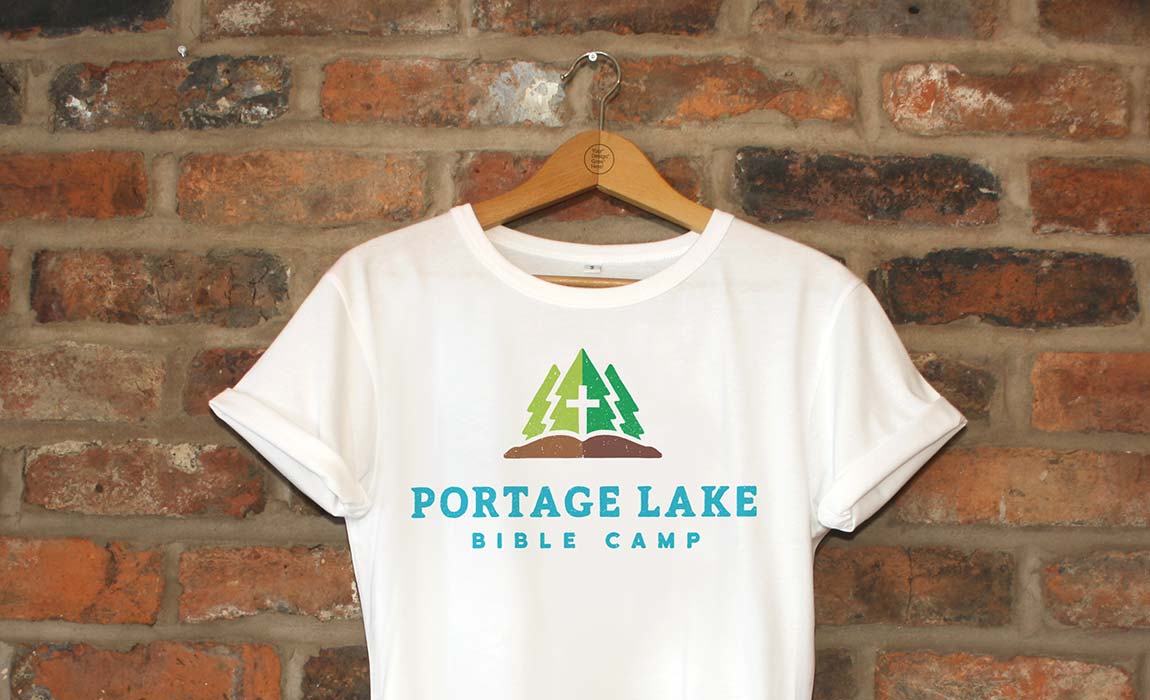 The new Portage Lake Bible Camp logo capitalizes on a past logo versions' visual symbols of evergreen trees but with an updated, simple style. The new logo uses layering and color variation to add visual depth, and includes a Bible shape hidden in the landscape to reinforce the core of the camp's mission. The logo system is also flexible enough to allow for a variety of 1 color versions of the logo to be used when appropriate.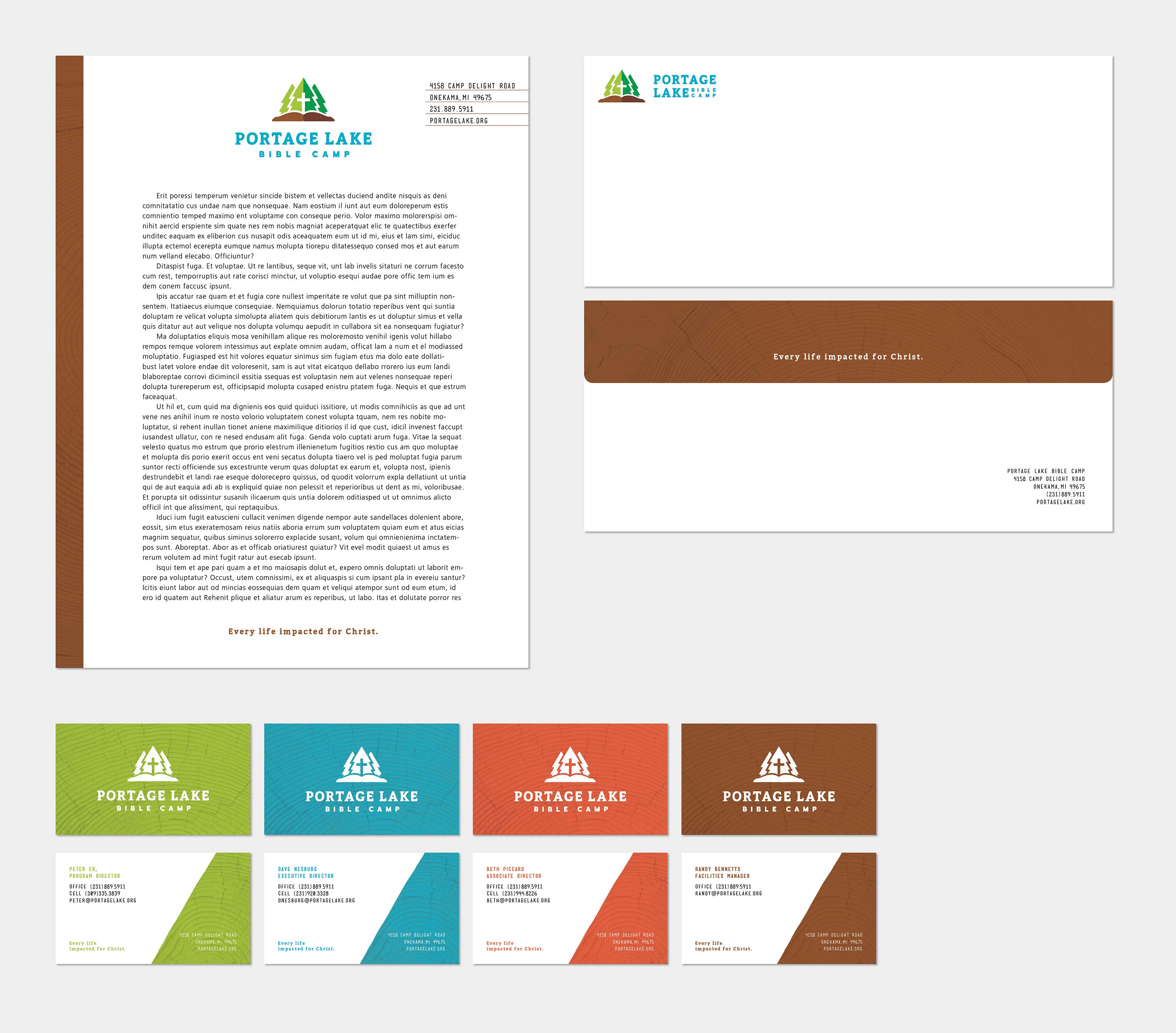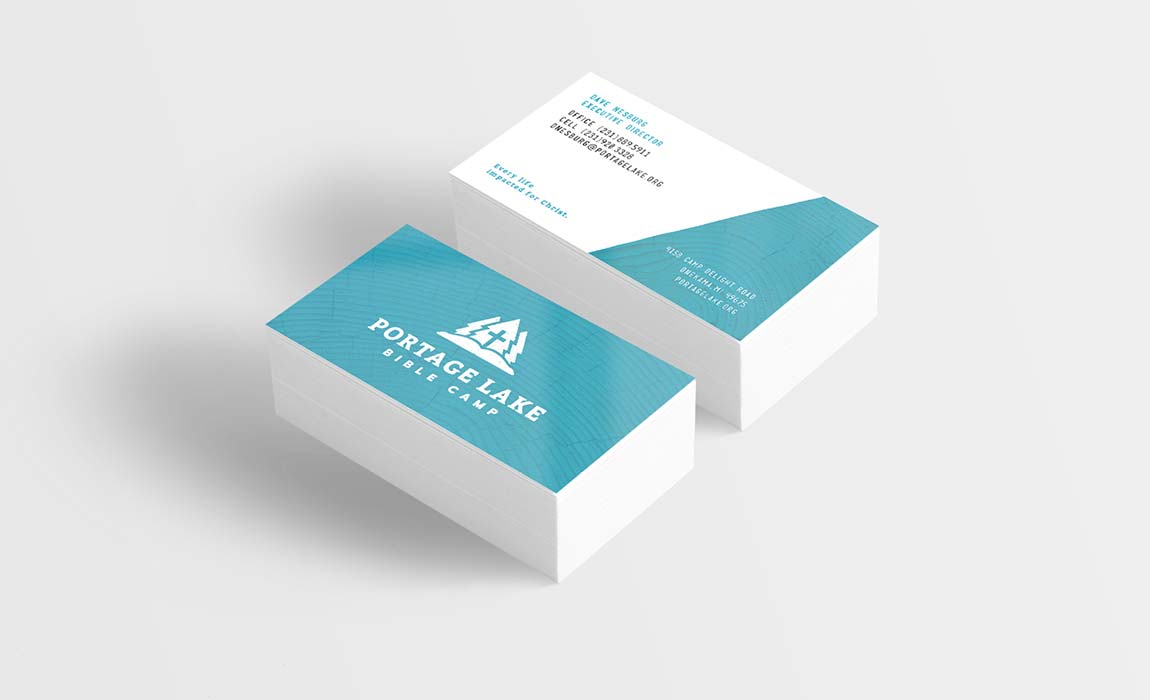 Following the creation of the new Portage Lake Bible Camp logo and brand visuals, and building on the bones of an older WordPress site, we redesigned the look and feel of the camp's online presence and added mobile responsiveness and other new features at the same time.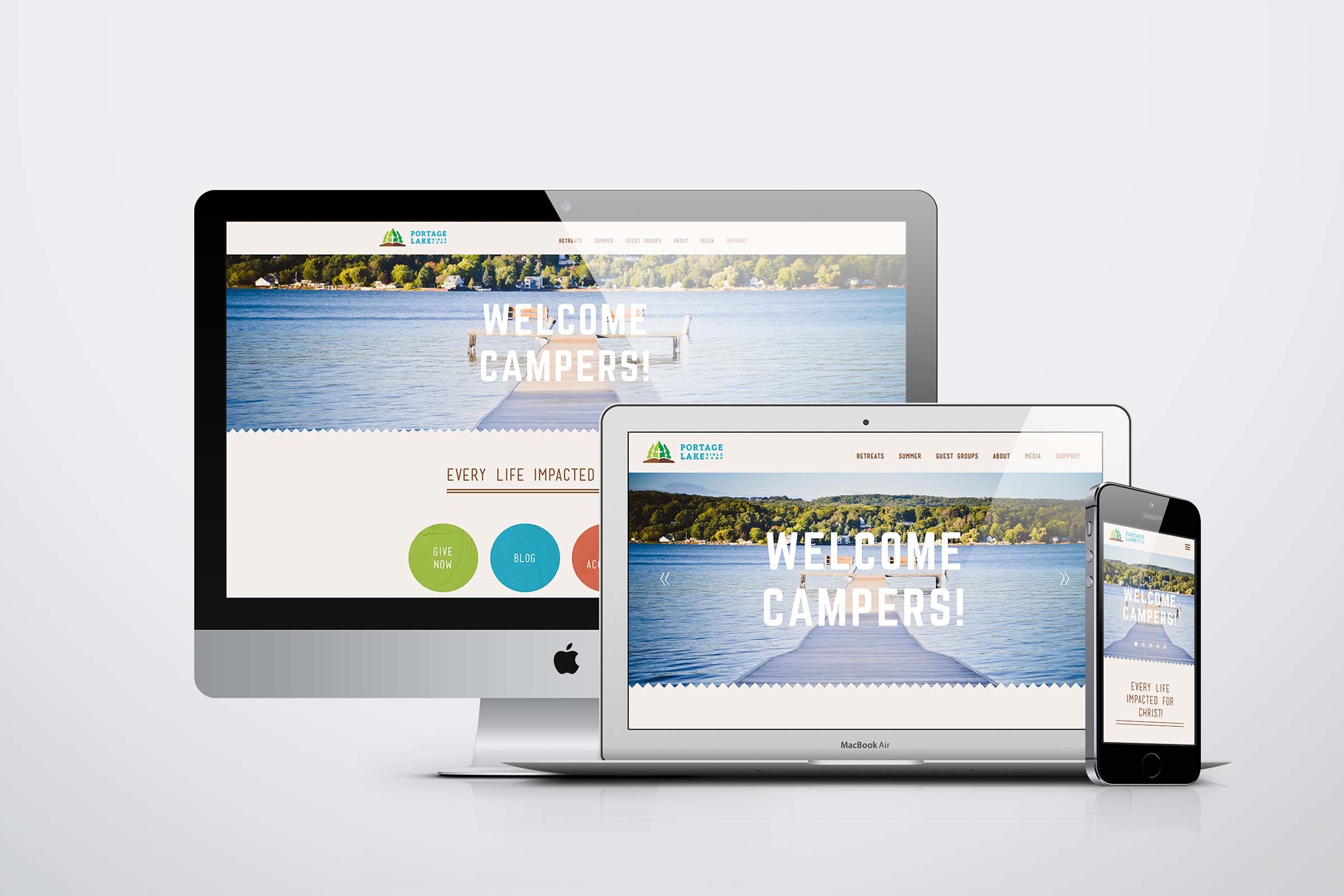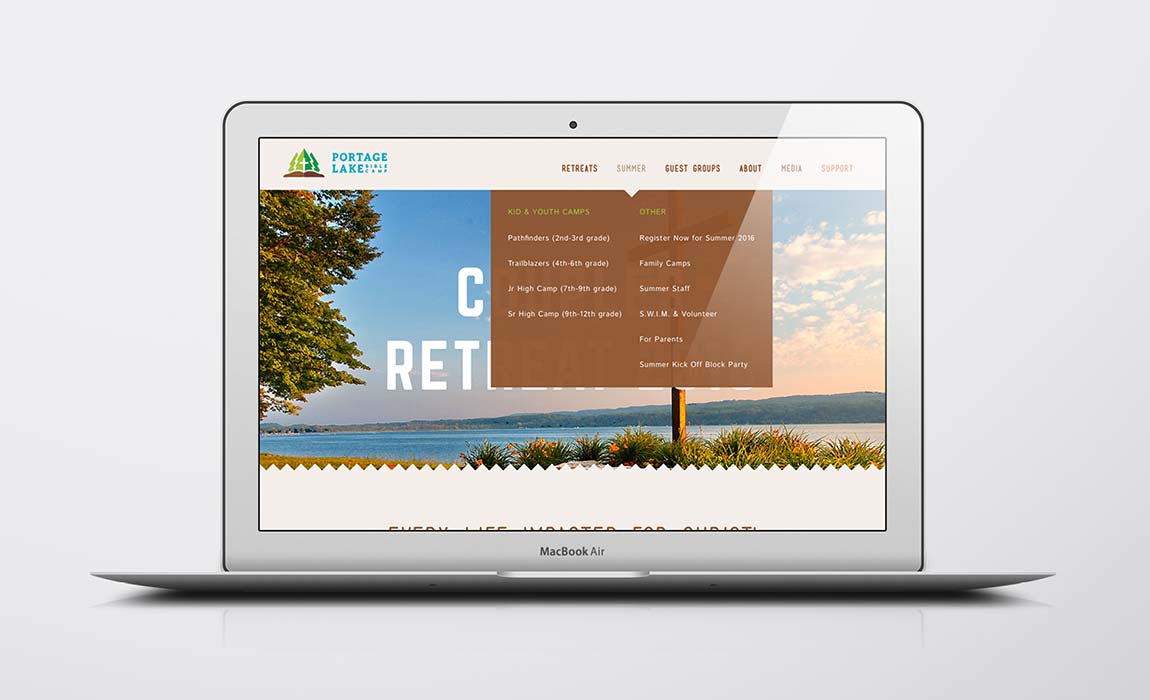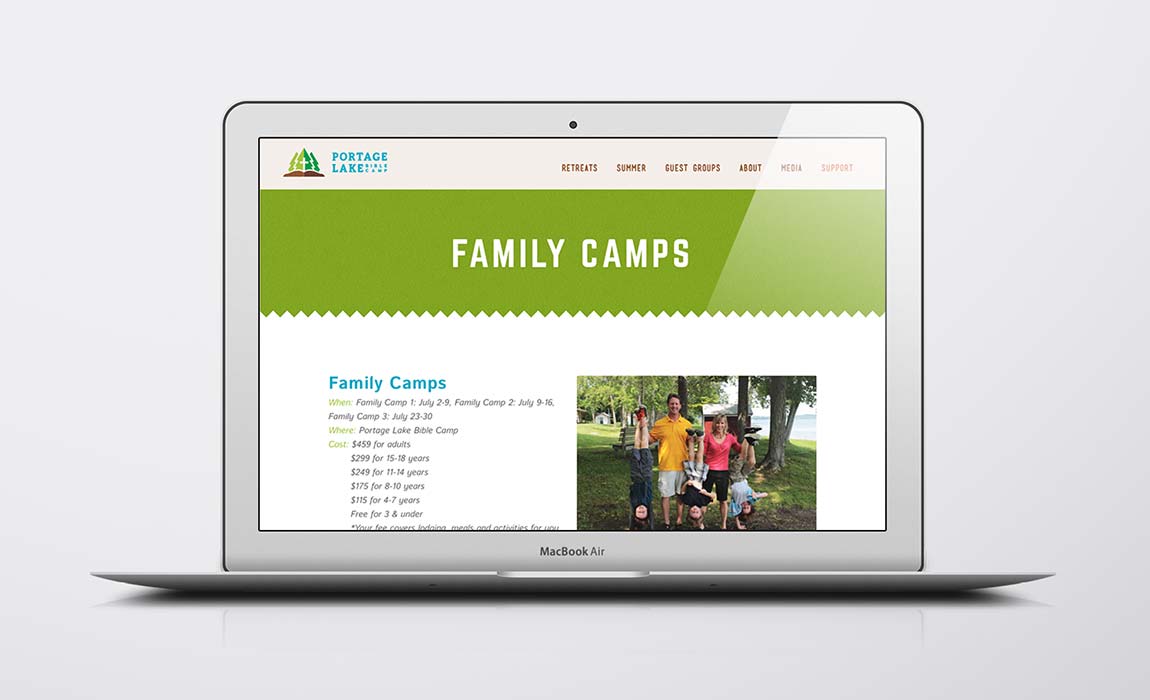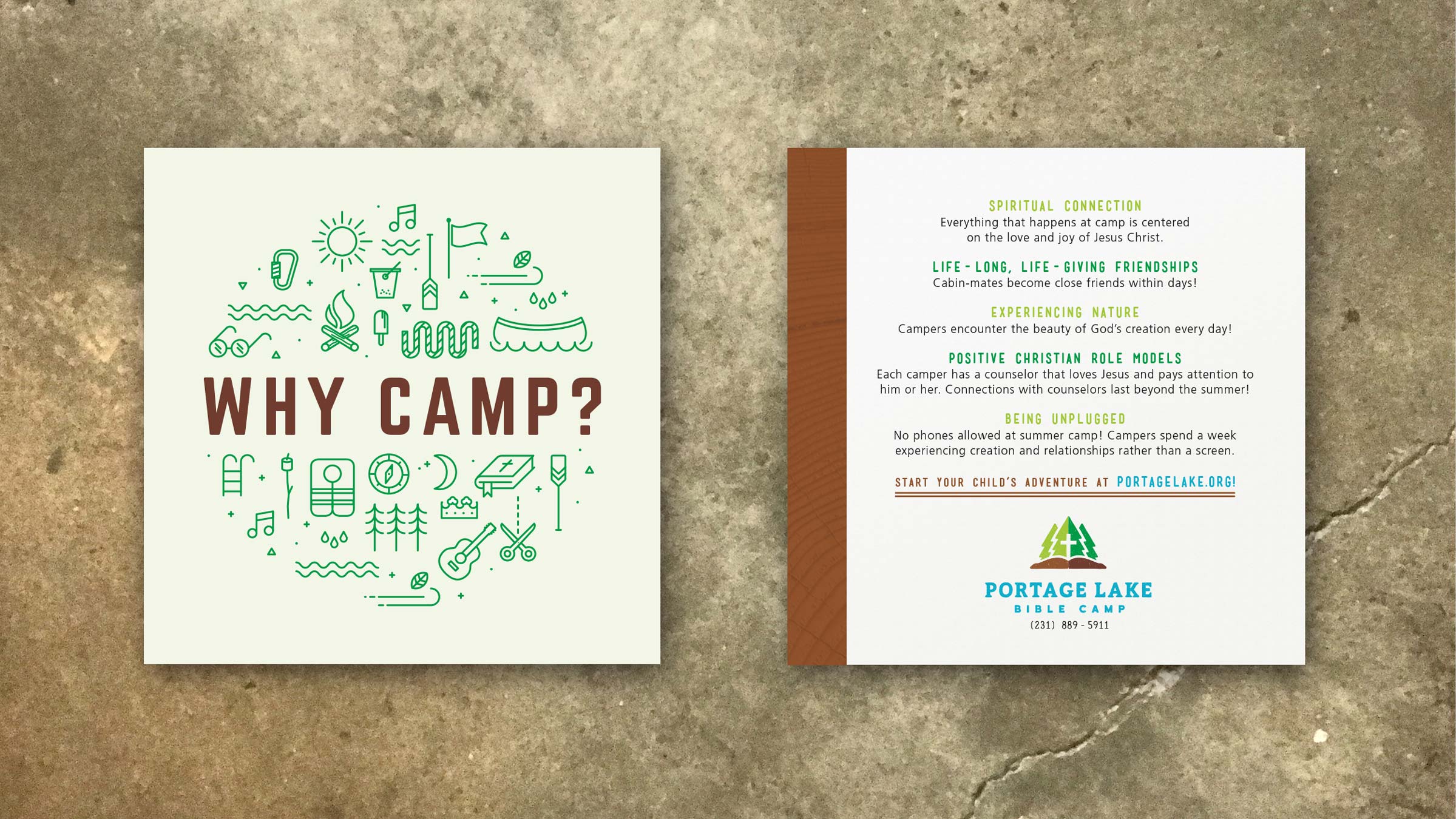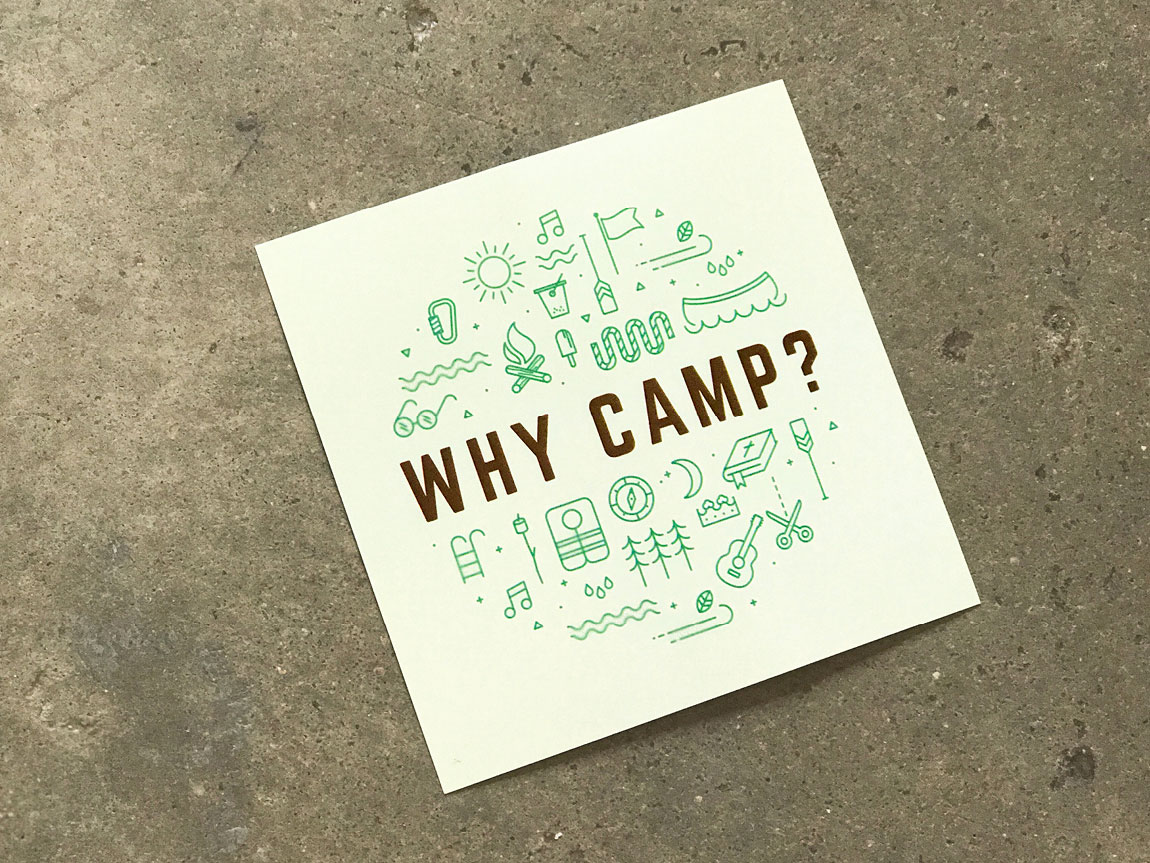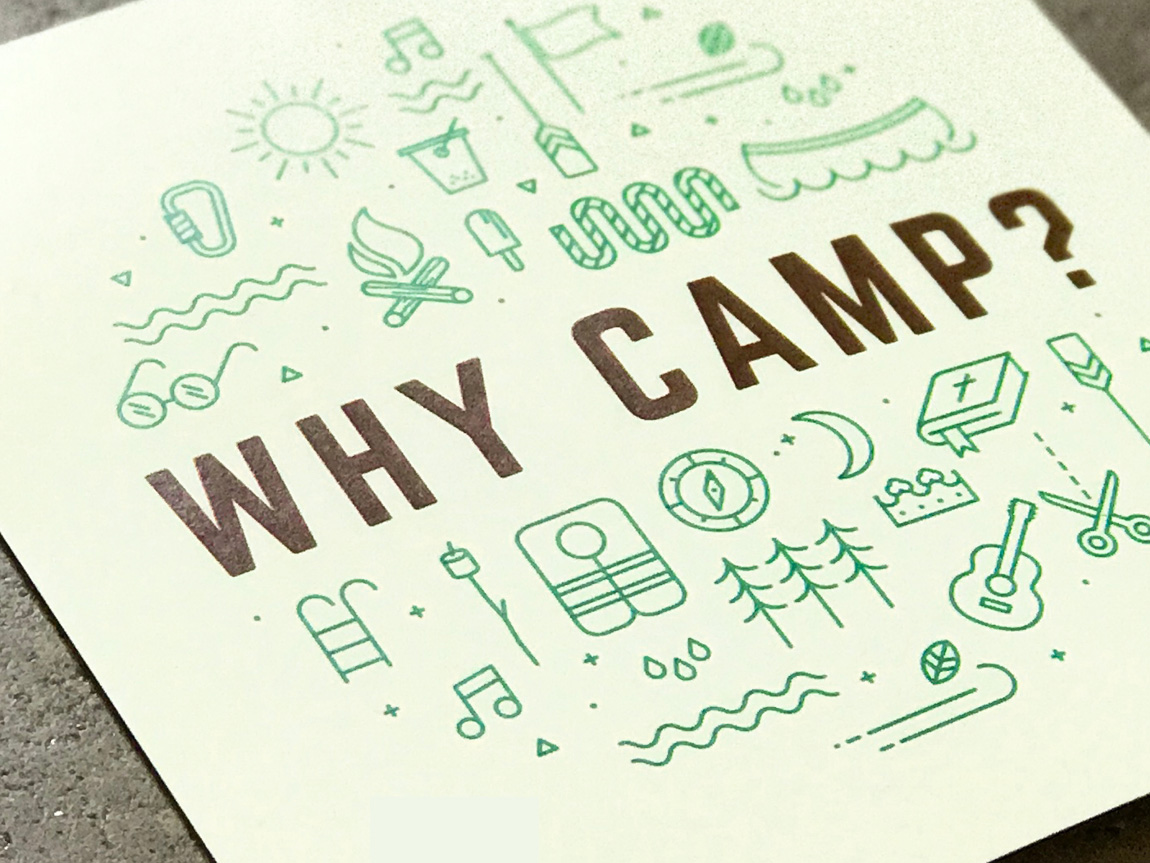 "The Malley Design team is professional, organized, and current. We are confident that our new brand, logo and website not only keep up with current trends, but also helps us further accomplish our mission as an organization. We're thrilled!"