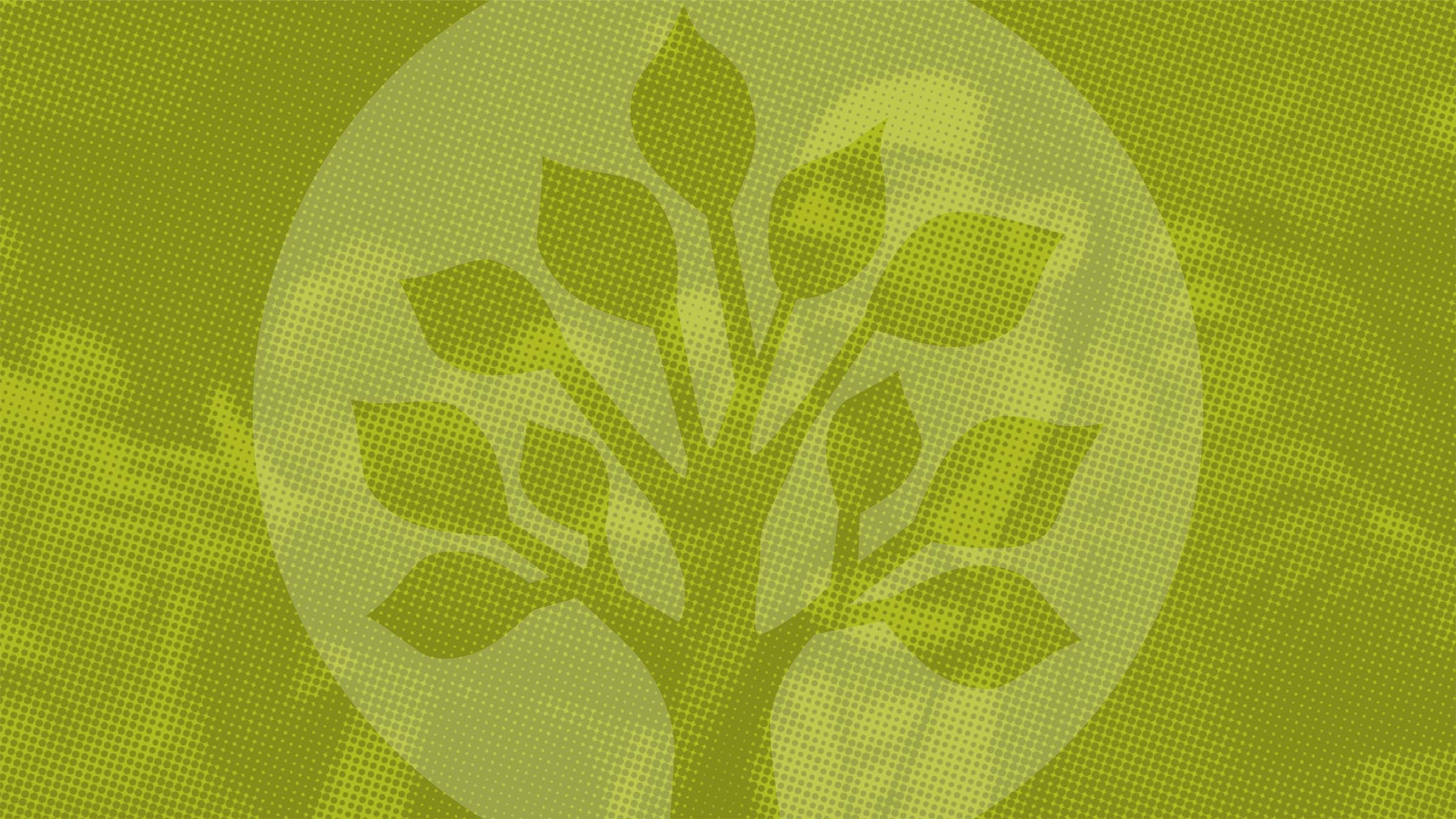 northwest conference
At the end of a 2-year strategic planning process in 2009, the 125-year-old Northwest Conference was looking to align its logo with new organizational priorities. The new mark and subsequent collateral was to be approachable, modern, professional and organic. From the brand on down—and over the course of several years—the Northwest Conference has worked with Malley to create a comprehensive communication strategy that involves refreshed print materials and new digital tools.
Services: Brand, Collateral, Signage, Video, Web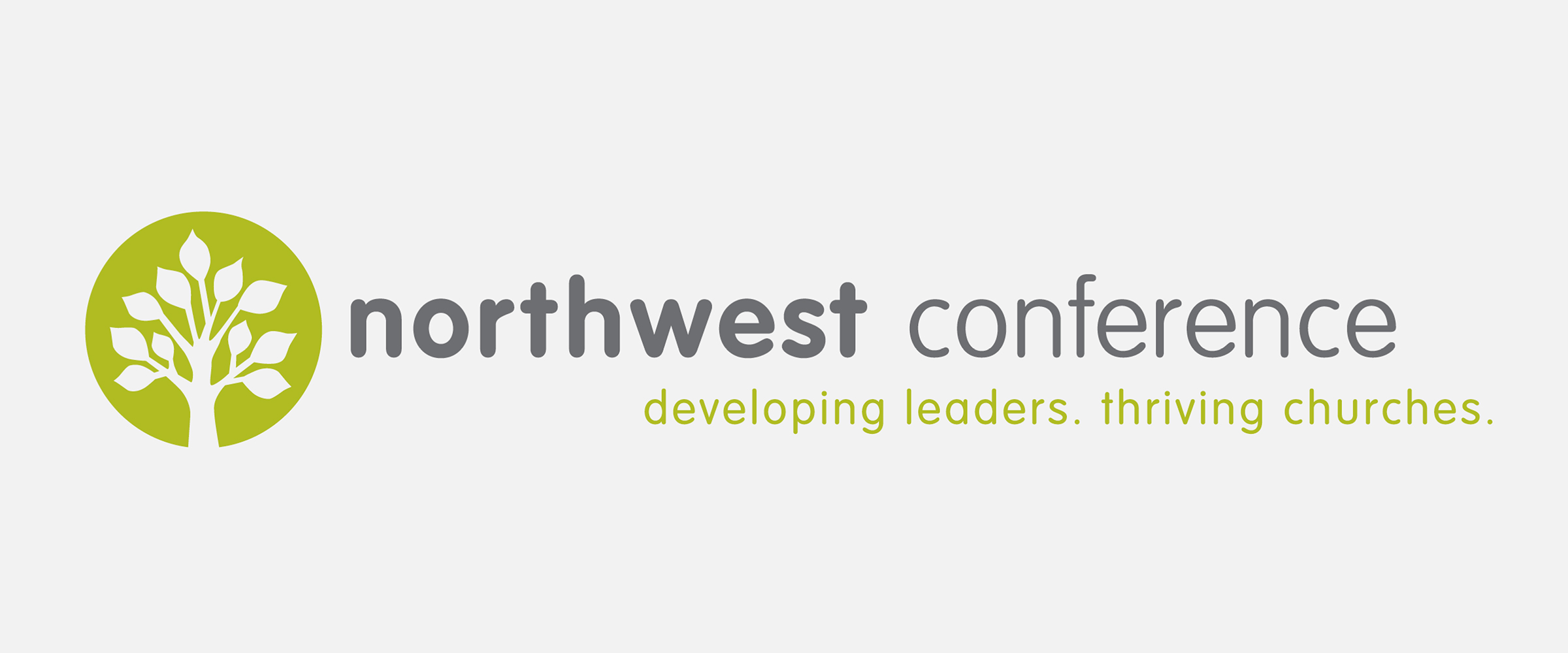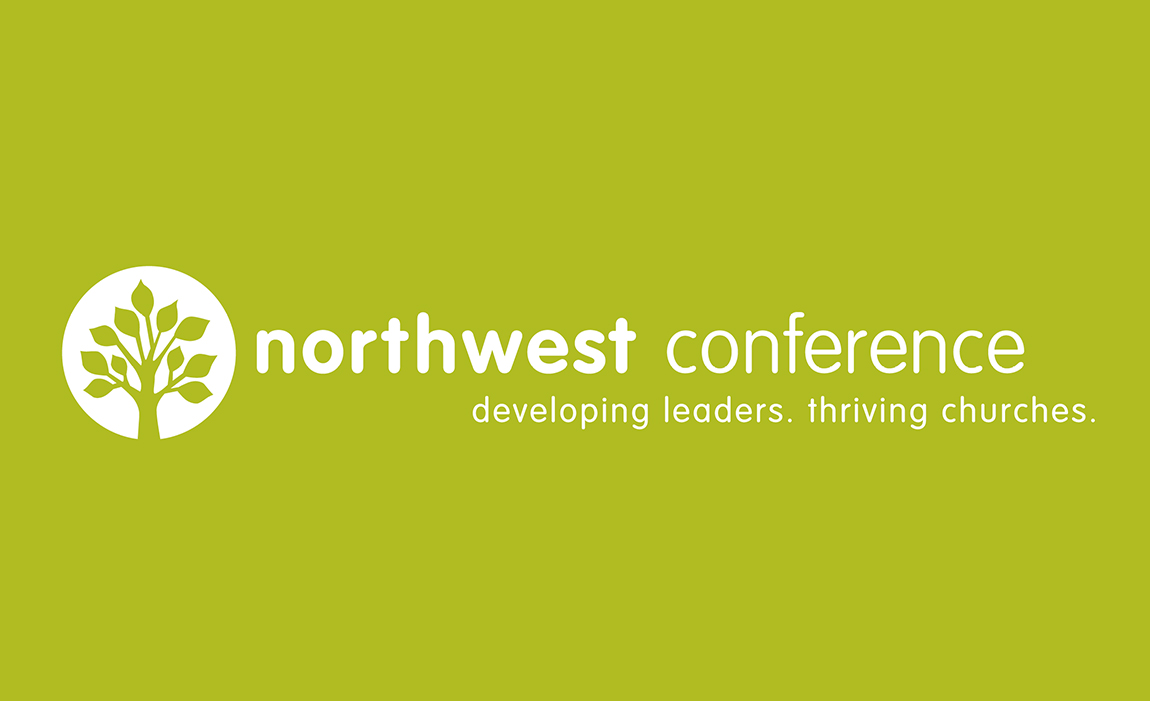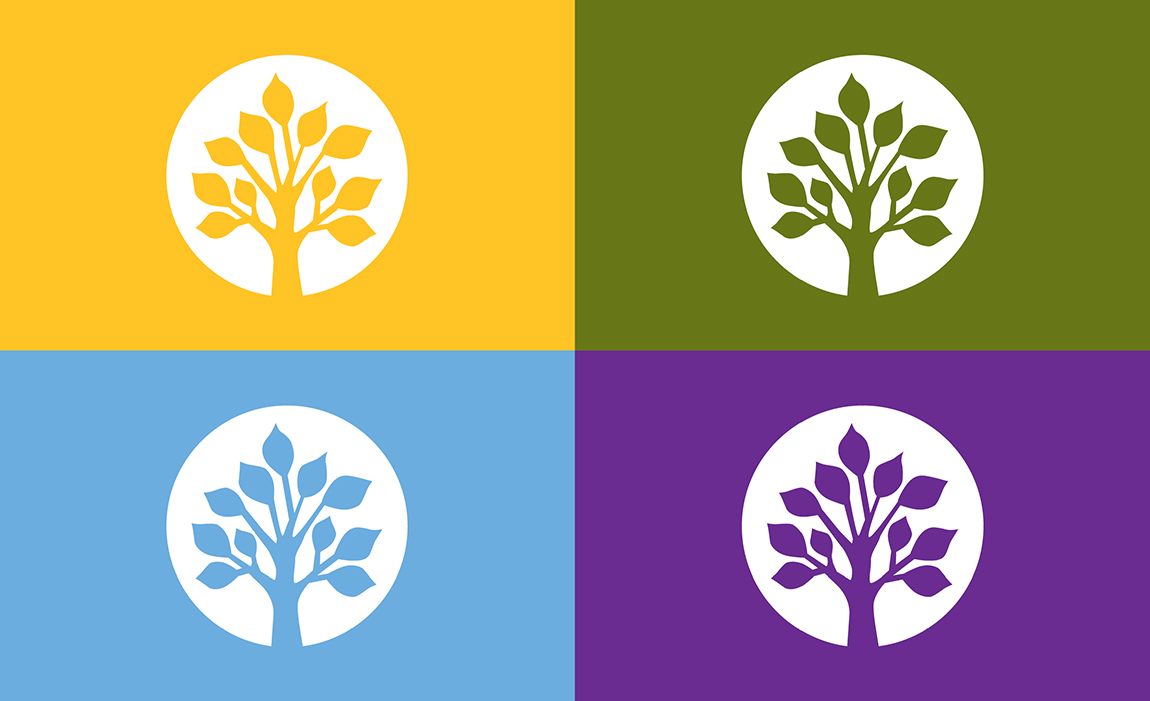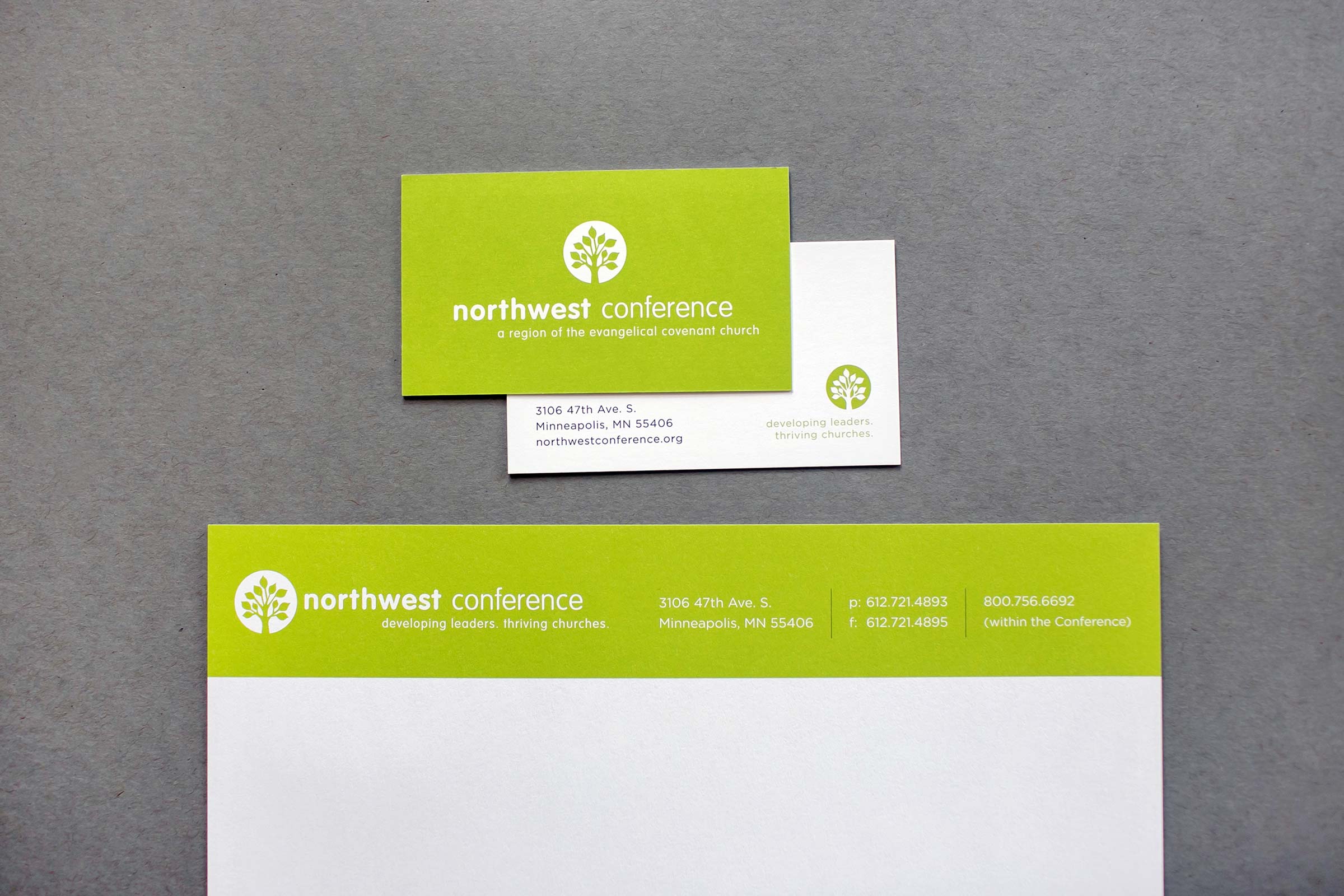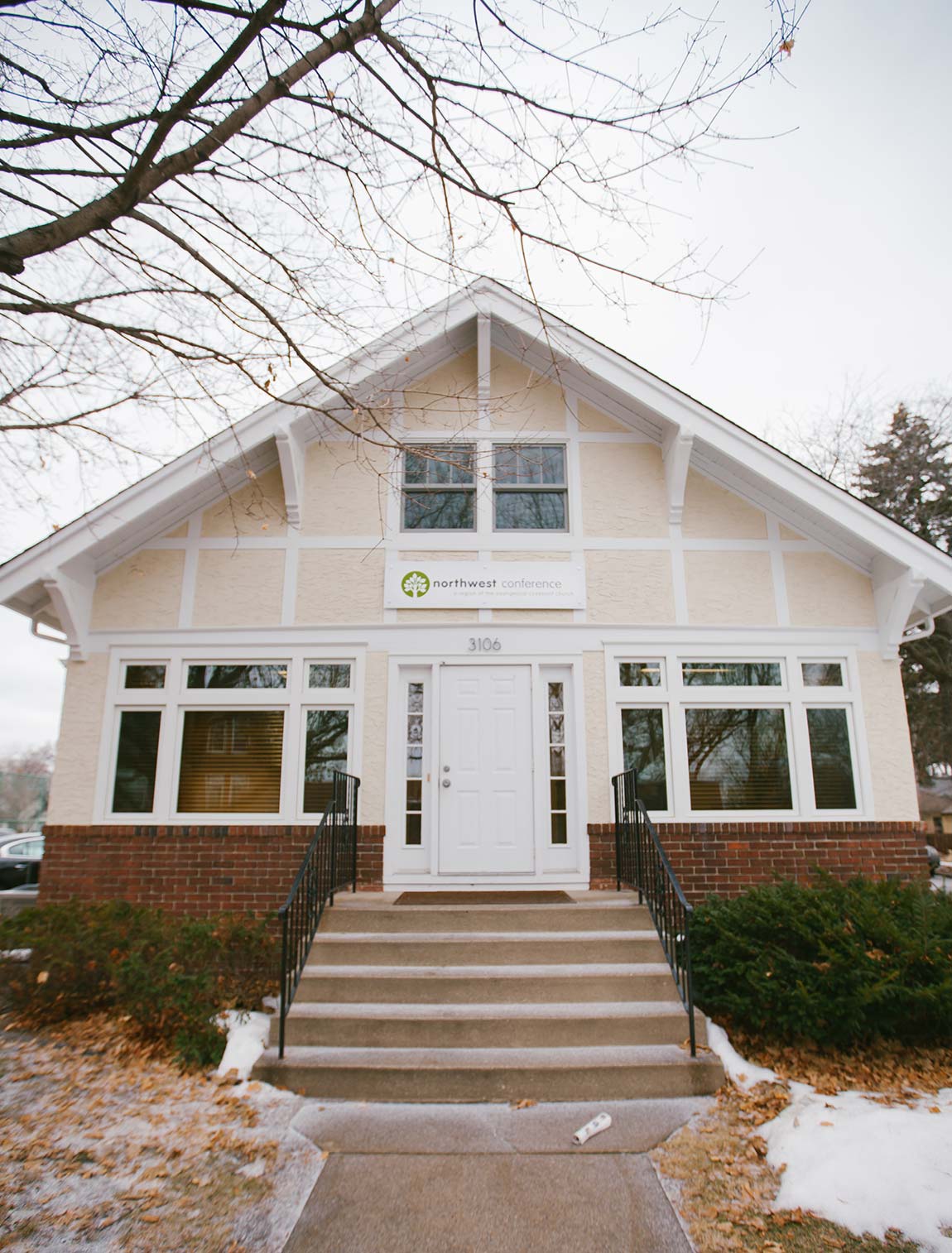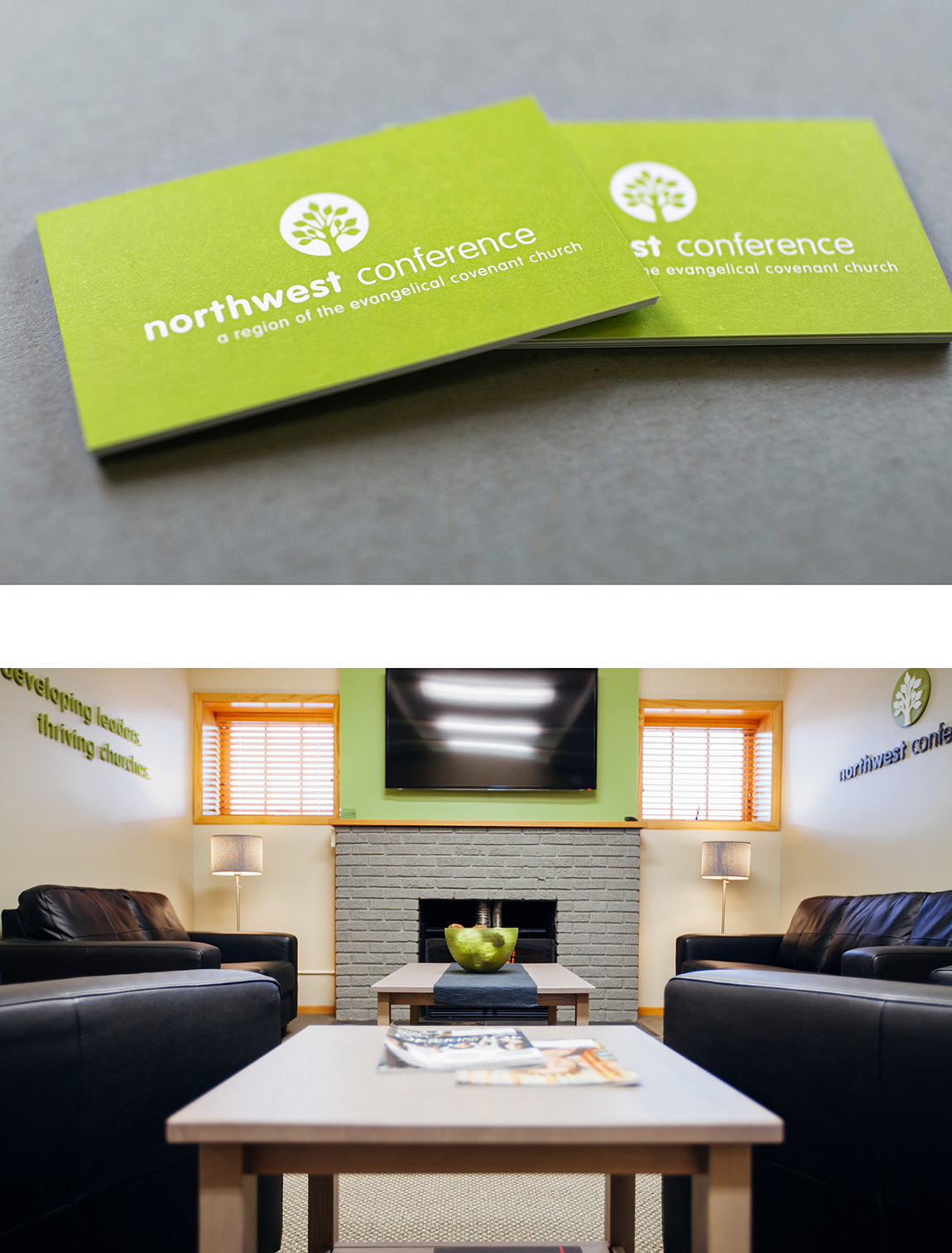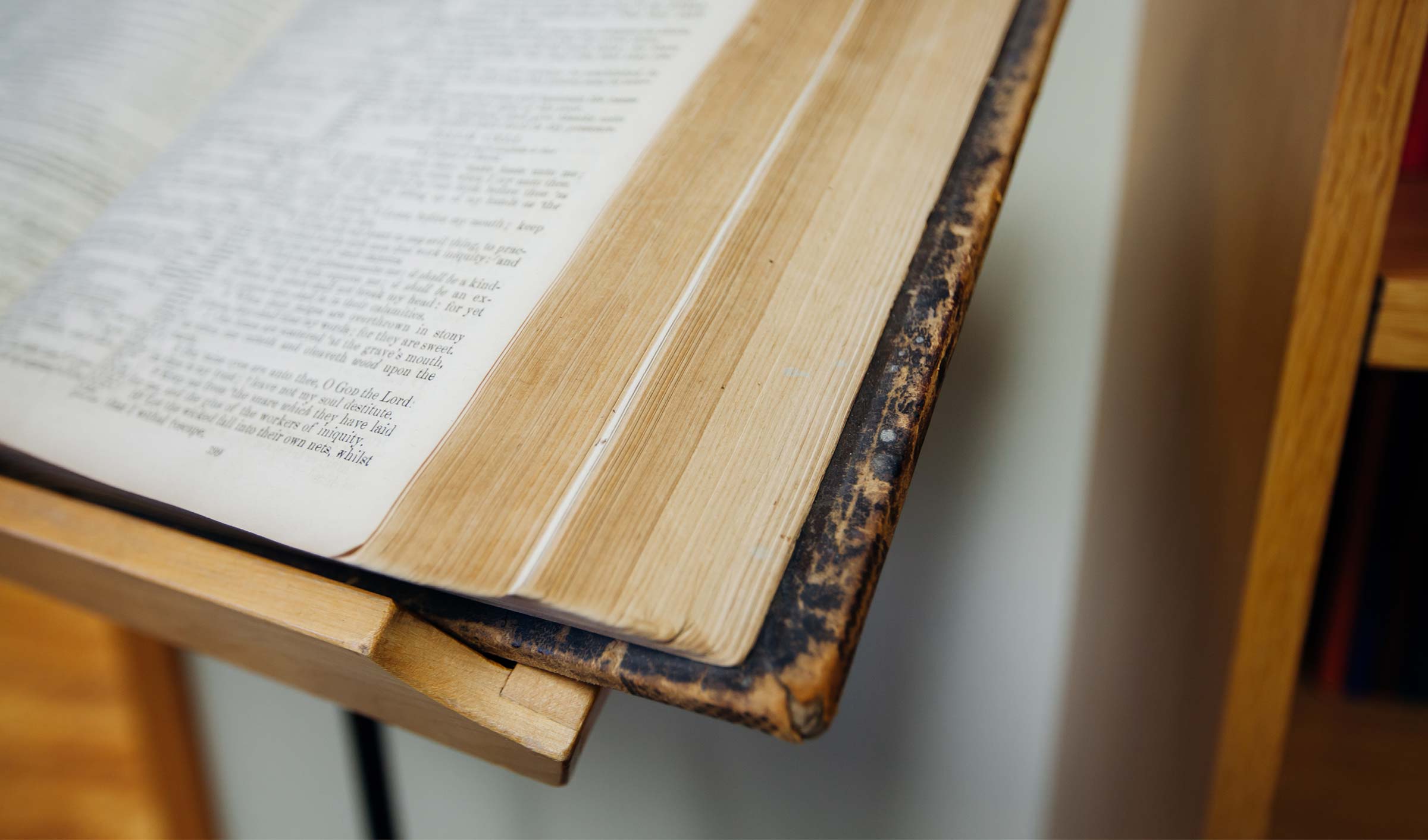 The Northwest Conference office presented a unique space branding challenge—because the office is actually a converted house. We worked with conference staff to bring branded elements into the building in a way that felt fresh and vibrant and would accent the houses natural features, but would distinguish the space as a professional working environment.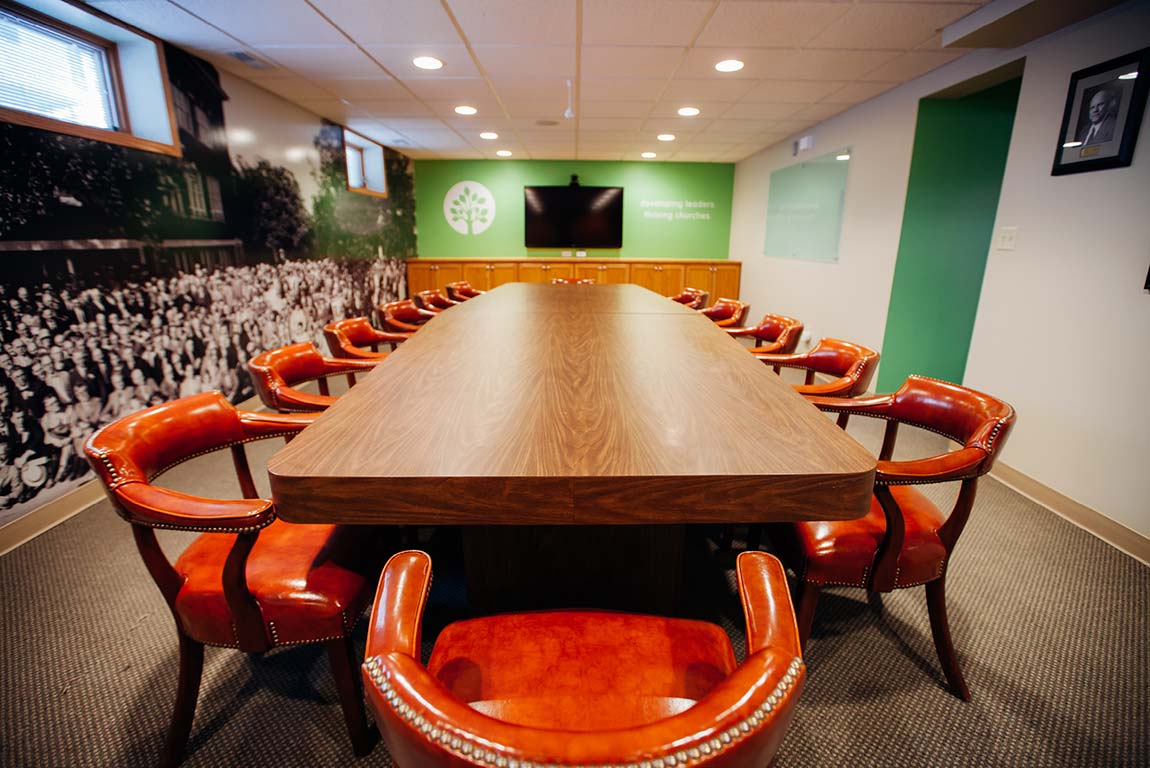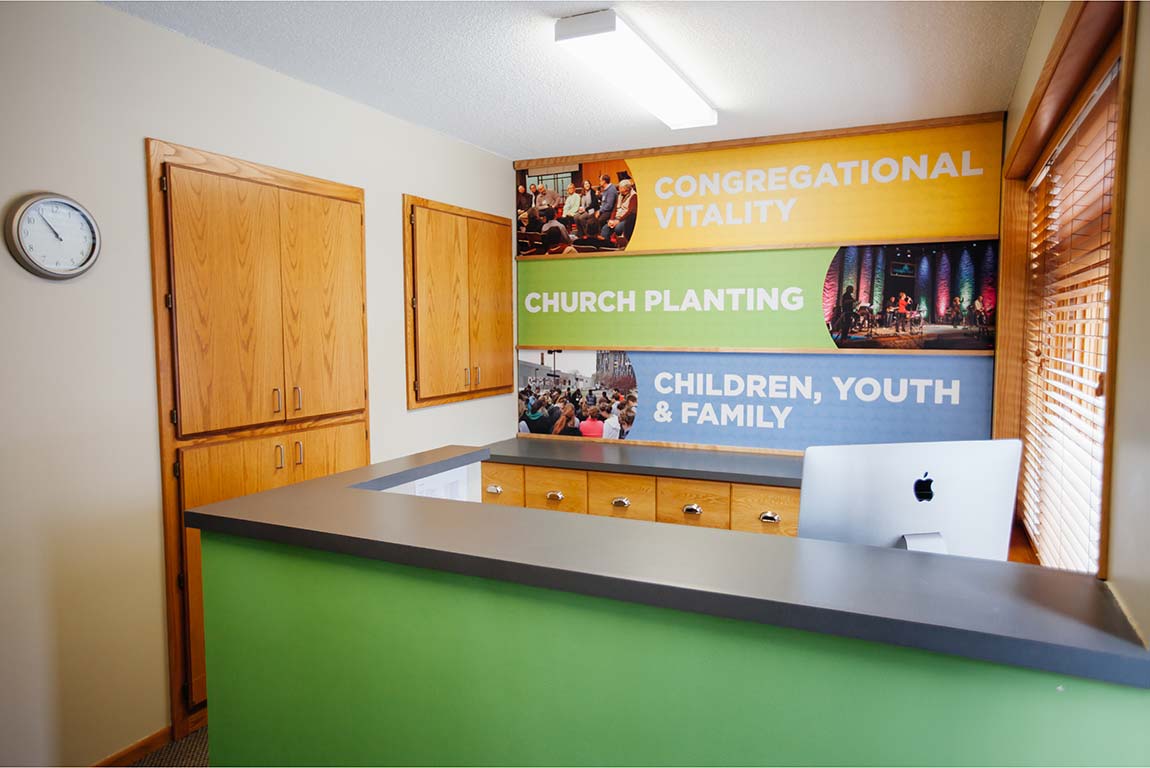 The most recent version of the Northwest Conference website, which launched May 2015, is the culmination of many months of research, planning, design, development, communication and content work. The primary goals for the project were to simplify navigation and user experience, update the design to match the evolution of other branded materials, rebuild the site on WordPress as a Content Management System, and make the new site mobile responsive.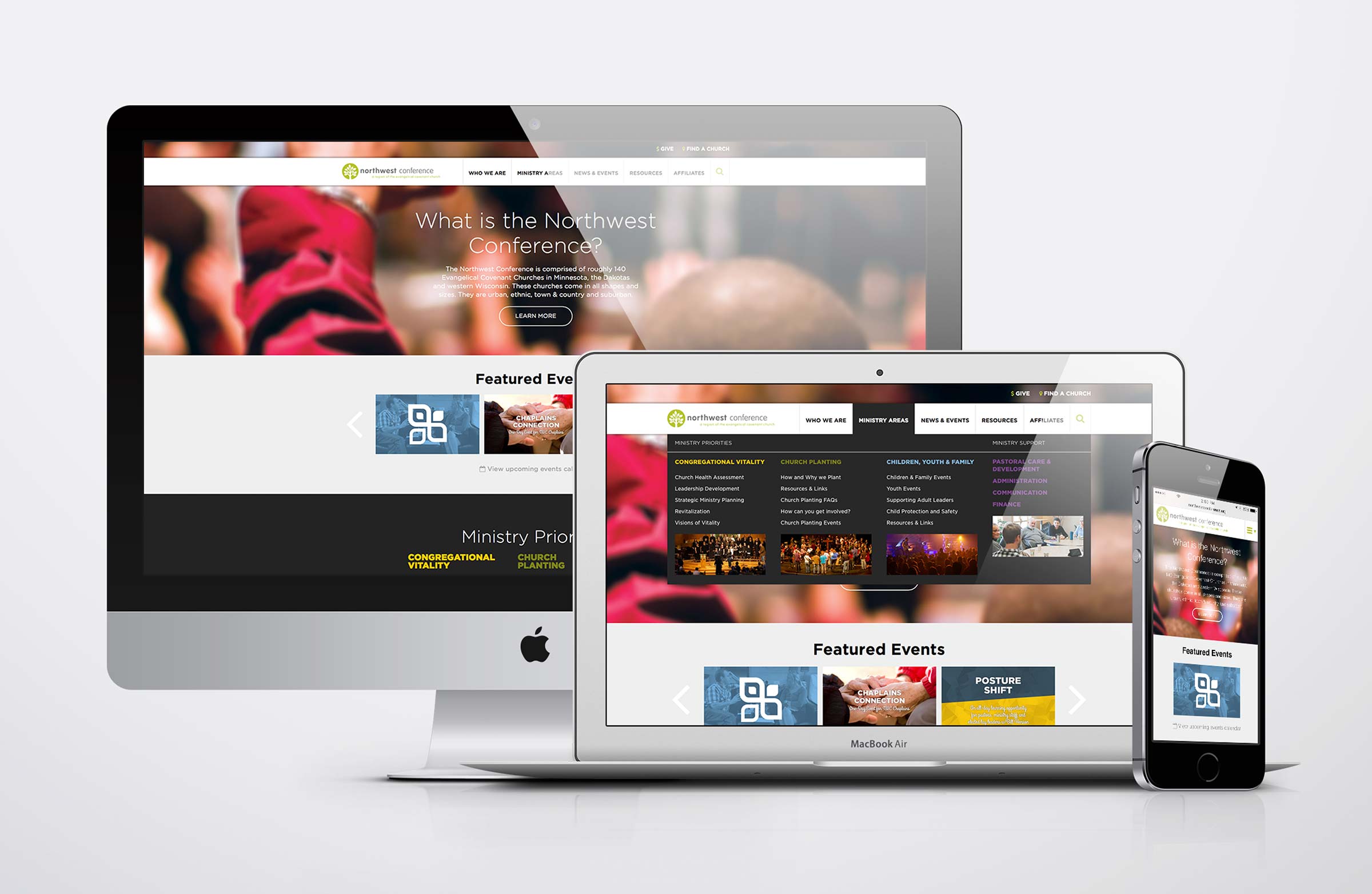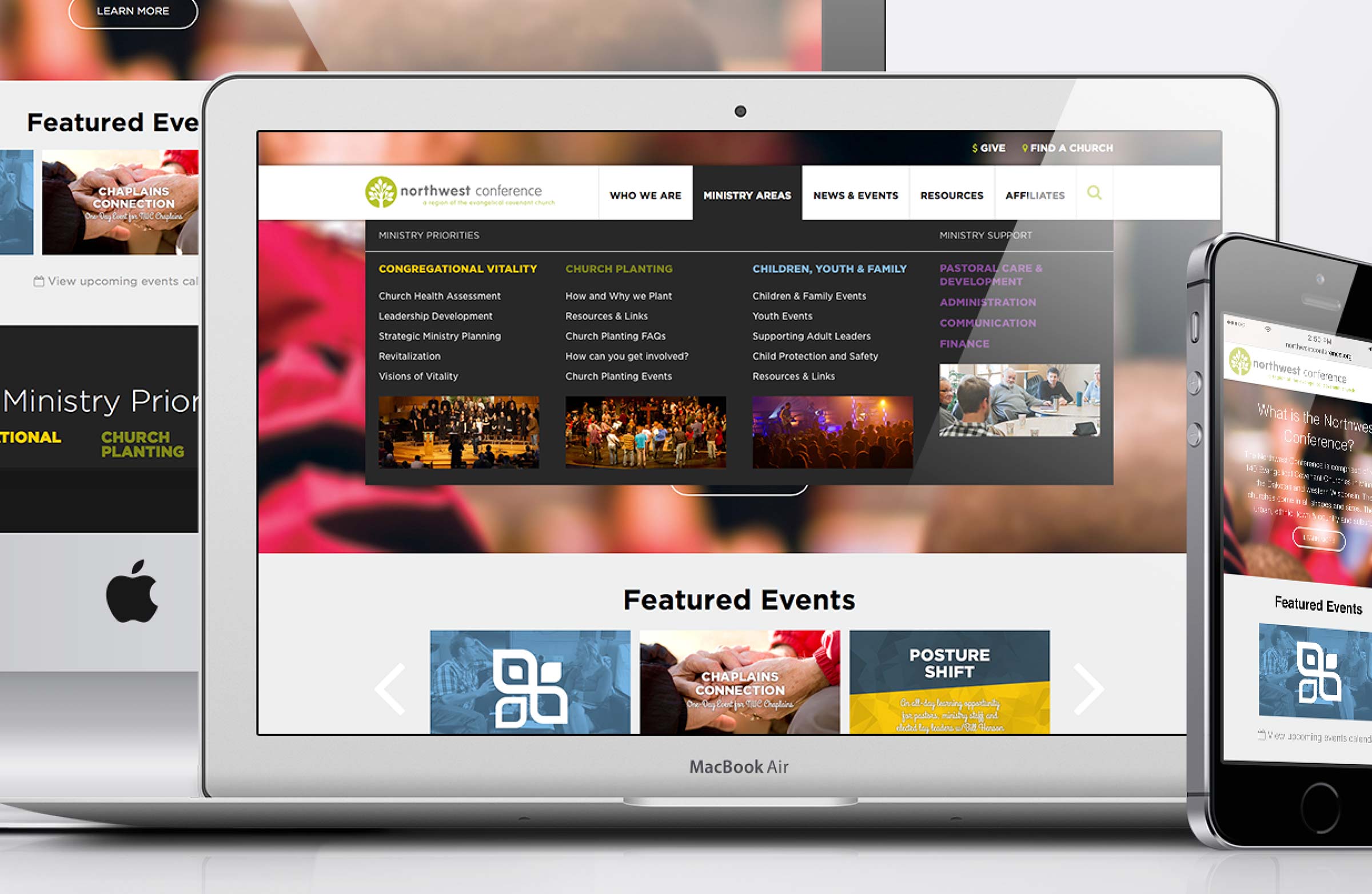 From pocket folders, to brochures, to event promotional materials, the Northwest Conference now has a consistent and easily identifiable family of tools to move its mission forward.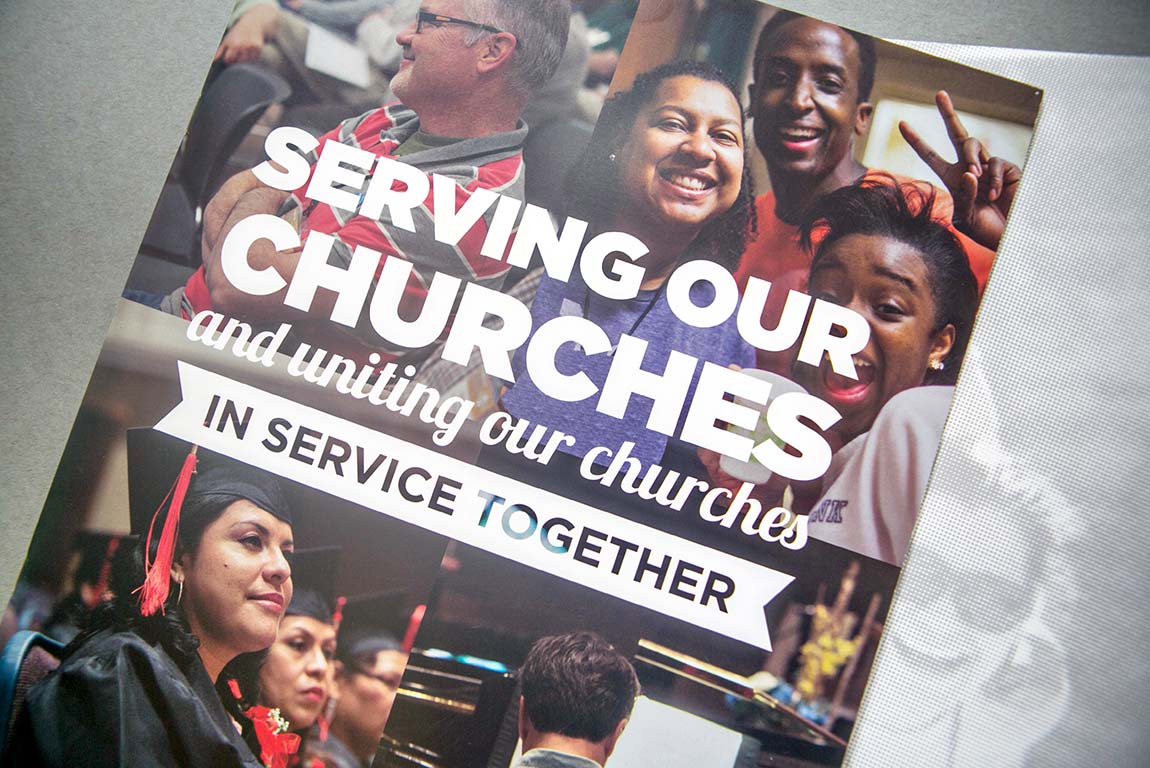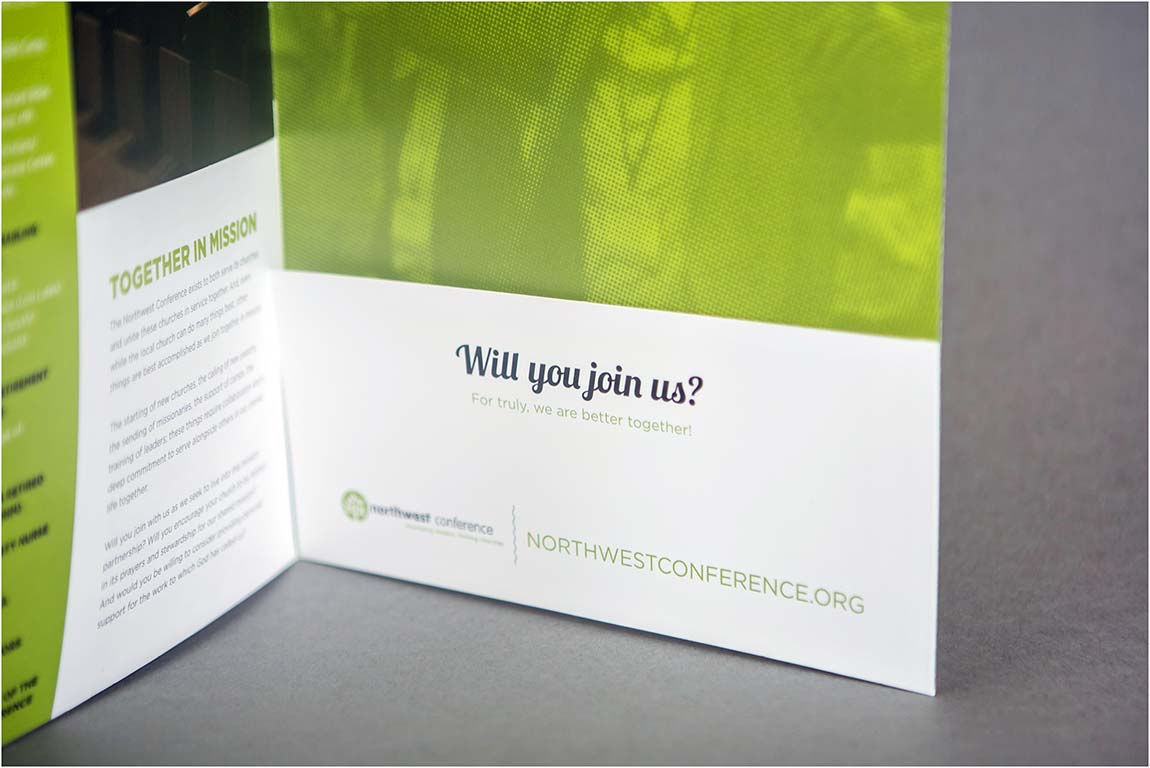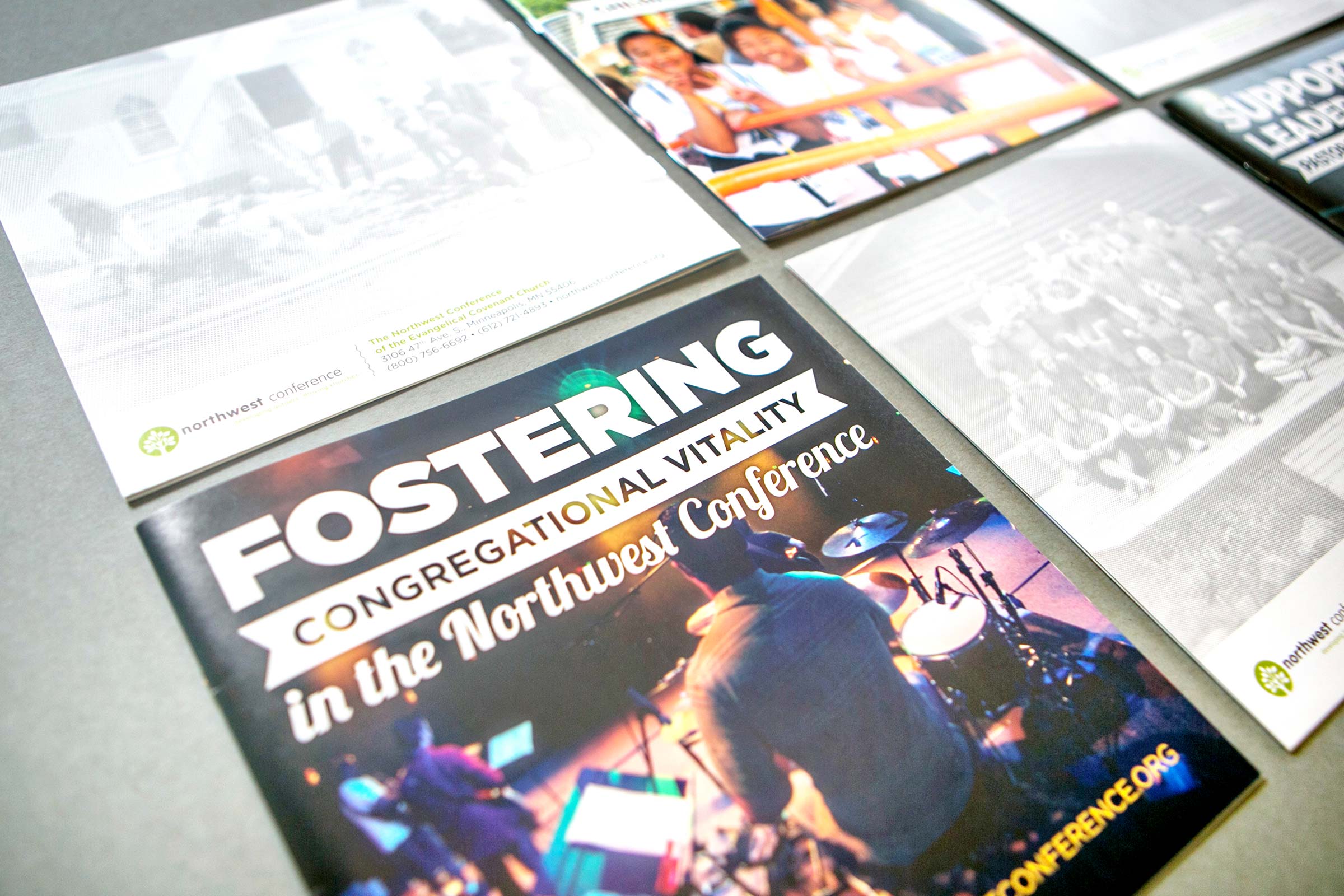 "I have been so pleased to work with Malley Design relative to the overall branding, design and communication strategy for the NWC. I do not recall even one instance where I have been disappointed by the performance or product arising from their work. It has been worth every investment of time and money we have made."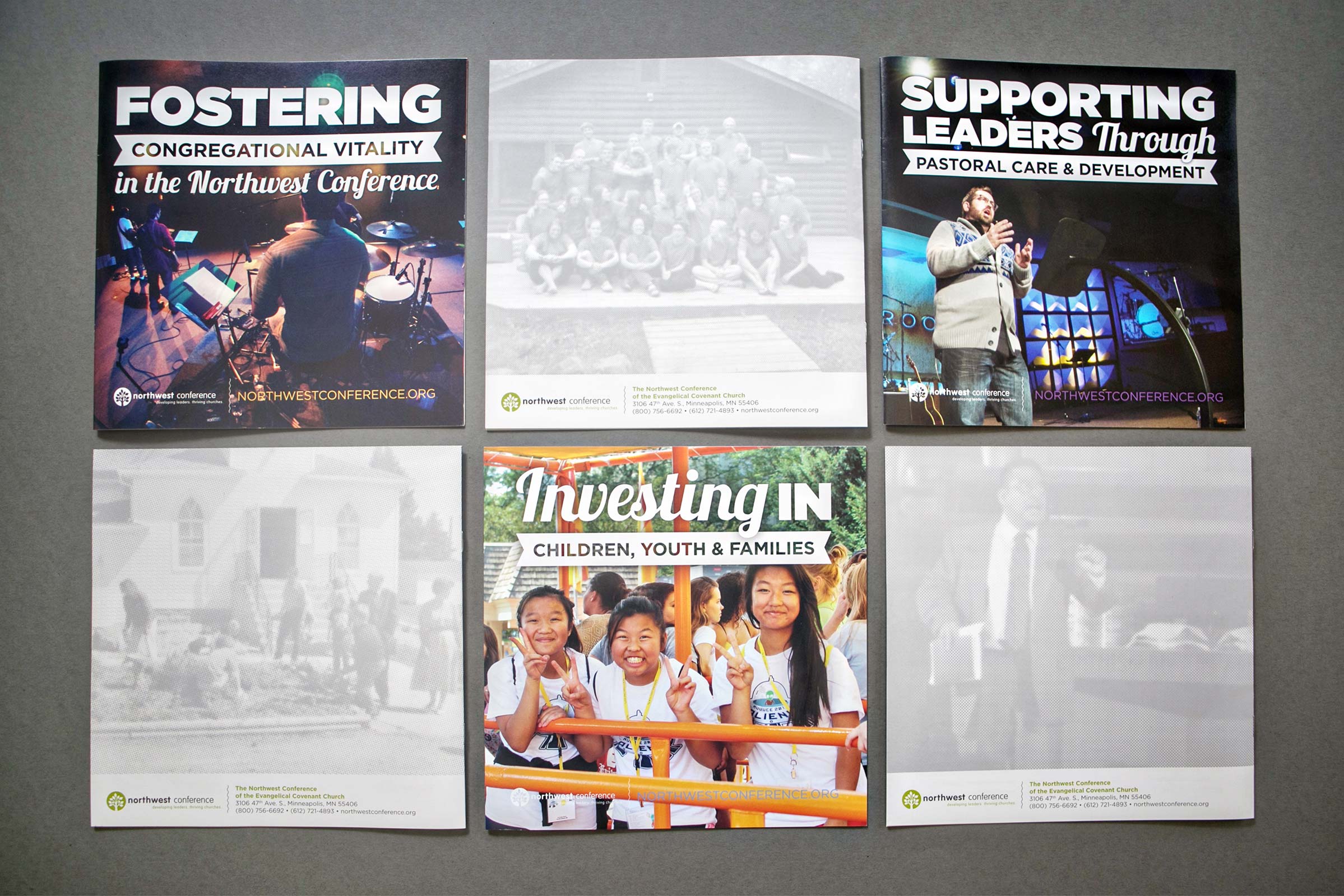 Each year we partner with conference staff to produce a series of videos for the ministry's Annual Meeting. These short and graphic-driven videos are meant to break up the meeting and communicate the status of NWC initiatives in a fun and different way.