Covenant Pines Ministries
Covenant Pines Ministries is a family of camp experiences in Minnesota, owned and operated by the Twin Cities Covenant Churches. Our objective was to create a cohesive system of logos that expressed the brand promise of each camp experience, while at the same time visually explaining how they all fit together. The result is a system of symbols, colors and textures that begin to educate viewers about the nature of the camps and invites them to learn more.
Services: Brand, Collateral, Web
Print brochures are an important tool for Covenant Pines Bible Camp to advertise and promote its seasonal offerings. For the past several years, Malley has helped improve the appearance of the brochure package, while at the same time saving the camp money on overall production costs.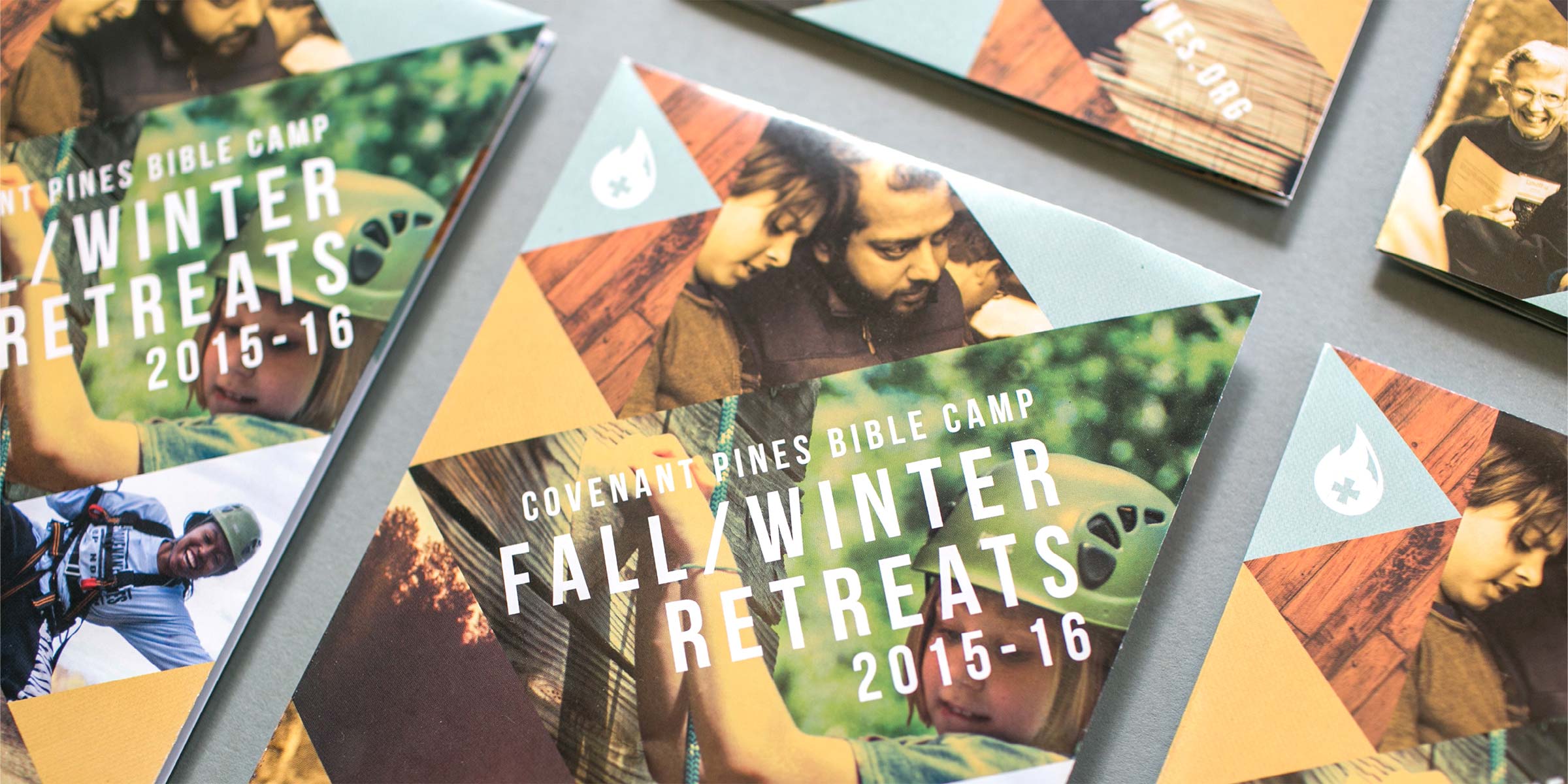 "It is always fun to see the final design align with our intended desire, while reflecting the ethos of our mission. I have and will continue to recommend Malley Design to organizations."
The website challenge as presented by camp leadership was to develop a WordPress Multisite solution for the 4 camp experiences, and 1 parent organization, that would give each experience its own branded web presence, while at the same time uniting all the sites together. Our solution features completely redesigned sites for Covenant Pines Bible Camp and Adventurous Christians, as well as new sites for Silver Beach and Day Camp brands. The sites are tied together by a top level navigation menu, similar tool sets and organization, and unique color schemes.